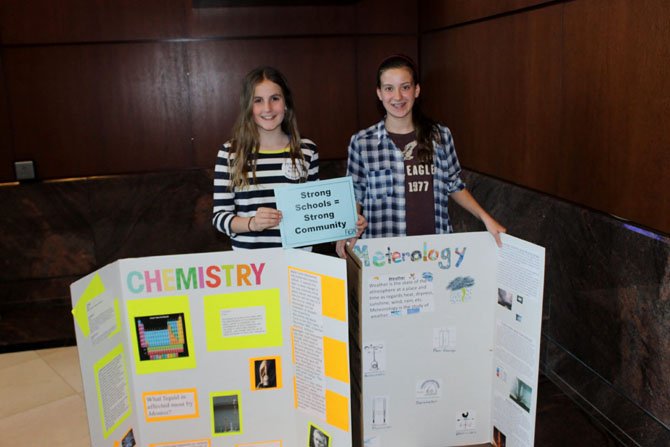 As part of an effort to inspire students to pursue STEM careers and to spark interest in math and science, scientists visited Fairfax County Public Schools last week to talk about their careers and to provide insight on the field.
The visits, which included a talk at Hayfield Secondary School on April 10 by Eben Bayer, co-founder and CEO of Ecovative Design, are part of the USA Science & Engineering Festival's local Nifty Fifty STEM education events.
Bayer started Ecovative Design when he was 21 years old and still in college.
Hours after Hayfield students learned about Bayer's company, which provides eco-friendly alternatives to plastic packaging using mushroom materials, students at the Fairfax County budget hearings revealed that they aren't getting enough time in school to actually learn hands-on science that would allow them to be successful in the STEM field.
Bayer's lecture at Hayfield was welcomed by students who were excited to learn about his company and the benefits of science and engineering.
But at the Government Center, students voiced concerns that they simply are overburdened with worksheets and fact-memorizing, rather than remembering any real information through hands-on learning.
Students at the budget hearing later on April 10, including Summer Keating, said they love science and learning about STEM in an exciting way. At home, she says, she conducts hands-on experiments.
"I never get to do hands-on learning at school. During school, we complete a lot of worksheets. We study from textbooks and memorize facts," Keating said at the hearing.
THE STUDENTS TESTIFIED before the Board of Supervisors with their science projects, showing the importance of experiments and hands-on learning.
Silverbrook Elementary School sixth-grader Elizabeth Mueller said she hasn't had much time to learn about science in school.
"We read things out of packets, and that gets very boring. If we had an experience to connect the learning to, we could remember the information for the rest of our lives," Mueller said.
Funding the schools completely, Keating said, would allow for students to conduct more hands-on experiments and go on more field trips to science museums.
Katie Zaszewski, also a sixth-grader at Silverbrook, shared her love of science, specifically meteorology, with the Supervisors. She said children should be exposed to tools such as barometers to introduce the subject and to begin a love for science.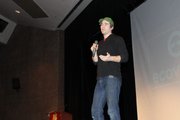 "There are many hands-on science experiments related to meteorology that can be taught to elementary school children," she said.
Fairfax Station resident Shaista Keating stood before the board as a "passionate advocate for innovation in education."
"I urge you to fund our schools because innovation in public education must be prioritized," Keating said. "The fabric of our county depends on this investment."
Keating said that critical thinking and creativity should be the key focus for students in Fairfax County.
"Excessive emphasis on standards-based education is stifling the ability of our students to think outside the box," Keating said.
Students in the United States are falling behind in STEM subjects compared to other countries, Keating said.
"A concrete focus on developing STEM education cannot be delayed any longer," Keating said. "We cannot remain competitive unless we close the United States skills gap in the fields of science, technology, engineering and math. These students have highlighted that STEM education in elementary schools must be delivered in a more hands-on, challenging and creative manner."
Meanwhile, USA Science & Engineering Festival's local Nifty Fifty STEM education events are continuing throughout the area to inspire students to become interested in science, math and engineering.
STUDENTS INTERESTED in hands-on learning and STEM subjects can check out the USA Science and Engineering Festival on April 26 and 27 at the Walter E. Washington Convention Center in Washington, D.C.
"We want to show students that STEM is fun, and that scientists and engineers change the world for the better," said Dr. Ray O. Johnson, co-founder of the festival and a senior vice president and chief technology officer at Lockheed Martin, in a press release in February. "The Festival is a great opportunity to motivate students to pursue these disciplines, which we know are critical not only to our national security, but also to our economic strength and our global competitiveness."