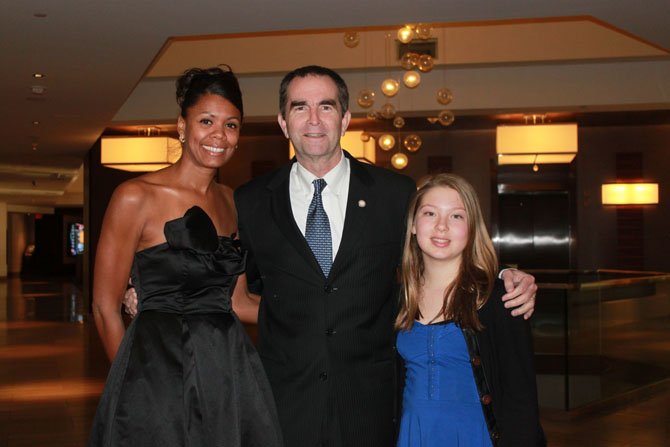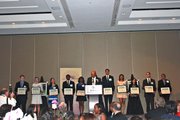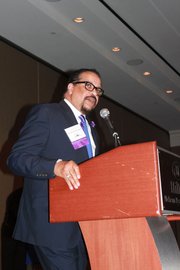 Fifteen northern Virginia students received scholarships to follow their dreams last week.
The Martin Luther King Cultural Foundation Dream Makers Award Gala drew in hundreds of people to raise money and hand out college scholarships on Thursday.
"It's something like this that will make me go to work tomorrow and want to make the world a better place for our children," said Lieutenant Governor Ralph Northam during a speech.
He - as well as civil rights attorney Bernie Cohen and gospel music singer Rev. Richard Smallwood - were honored with unique paintings for their actions concerning civil rights.
This year's master of ceremony was Rear Admiral Norman Hayes, who was introduced as the first African-American to obtain Admiral status in naval intelligence. His speech was a lesson for the students and the adults at the gala - to never stop learning.
"I guarantee that if you stay the same, you will always be falling behind," he said.
This is the first year the scholarship reach expanded to Loudoun County, said events chairperson Mary Ann Hovis.
"A lot about getting the scholarship has to do with community service," she said.
She noted the foundation was started in 1999 to allow the founders - who went to the MLK Church in Reston - to give more back to the community.
Each student received a total of $4,000 split over the course of two years. Included with the scholarship is the Project Reach mentoring program, which was established in 2012.
"It was awesome," said Victoria Powell, Manassas Park, describing how she felt to get the award. "Out of 158 applicants, I was one of the people to get an award."
She is going to Northern Virginia Community College next year in hopes to save her parents money before she transfers to Virginia Tech.
"I want to go into the criminology field," she said.
Austin B. Atkinson, Ashburn, also plans to go to Northern Virginia Community College with hopes to finish his degree at George Mason.
"I'm going to NOVA on a business management concentration, but I'm undecided," he said.