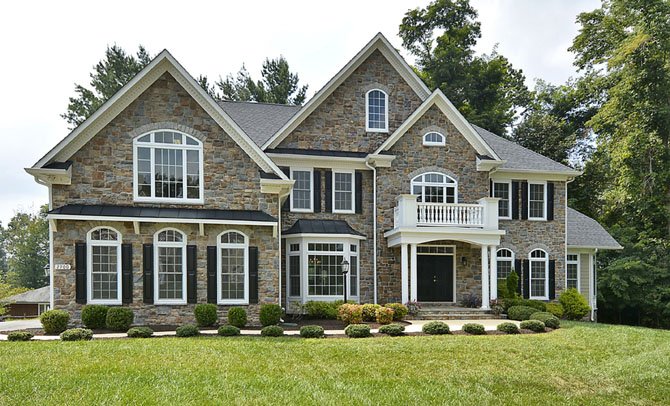 When Realtors Marsha Schuman and Betsy Schuman Dodek drive up to a home to show it to a prospective buyer, they know that they have only one chance to make a good first impression. Potomac-based Dodek and Schuman of the Schuman Team of Washington Fine Properties say a home's curb appeal matters.
"When we think of curb appeal we think of the lawn and landscaping, front door, windows, roof and how it all looks," said Dodek. "Buyers want to buy from someone who has taken really good care of their home and that translates in to curb appeal."
Schuman added, "If things are not nice on the outside, then [potential buyers] wonder what the house will be like on the inside."
REAL ESTATE AGENTS SAY buyers want to purchase a well-cared for home, and the exterior aesthetic of a home creates that impression. Whether you're planning to put your house on the market or would just like a clean and fresh exterior to welcome you home each day, local real estate experts offer advice on enhancing a home's exterior.
McLean-based realtor Chris Pritchard of McEnearney Associates suggests starting by critiquing your own home. "Stand in front of your house and take a look," she said. "Walk up the driveway, ask yourself what you would want to see if you were shopping for a house."
The yard should be pristine and vibrant. "Trimming, mulching and planting some colorful plants are key," said Pritchard.
"Add color with flowers, pots with plants, choosing things like geraniums and pansies," said Dodek. "Adding color just makes such a difference. It makes the yard pop."
Consider safety. "Is the yard hazard-free?" asks Dodek. "It needs to be freshly mowed and mulched with dark mulch because that makes the greenery pop. Make sure your bushes are trimmed and proportionate. Look at trees to make sure they aren't blocking the size of the house."
"One of the next areas we look at are patios, walkways and fences," continued Dodek. "Do they need repairs? Is there loose mortar?"
McLean Realtor Ann McClure of McEnearney Associates says that a home's exterior should be well-lit. "You need good looking and functional lighting which should be on in the evening."
Examine the entrance. "Take a look at the front door," said Dodek. "Does it need painting? We had a recent listing and we painted the door red and added new hardware and a kick plate and that made it stand out. That is something that is very cost effective to do."
A clean appearance is critical. "There should be no algae stains on the roof," said McClure. "The homeowner should make sure that if they have siding that it doesn't need power washing."
"Power wash driveways, walkways and even the house sometimes," said Pritchard. "The house should be washed before it is painted. Do any kind of painting or touch up painting of siding trim and doors that needs to be done. Sometimes you don't have to paint at all if you do power washing. All homes get dusty. Sometimes paint fades and needs repainting."
"Another easy thing is the windows," said Dodek. "Remove screens and wash the windows. You want your house to sparkle inside and out."
Pritchard said, "Curb appeal also goes to having a fence in good shape: washed and painted or washed and sealed. The home's deck should be in good shape. More often than not a deck should be power washed and painted or stained or sealed or whatever the appropriate finish is."
Minor touches can make a major impact. "Take a look at your mailbox," said Dodek. "Is it upright? Is it tilted? Does it need to be painted?
Don't hide your amenities. "If you have a swimming pool, we get them to remove the cover," said Dodek. "There's nothing more beautiful than a beautiful blue swimming pool."