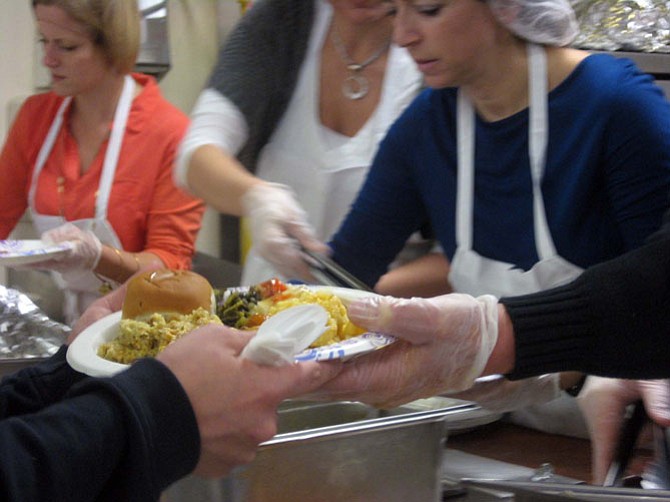 Viewpoints: What are the needs and priorities of the homeless in Fairfax County this winter?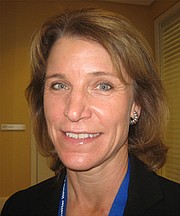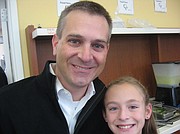 "Do you like the stuffing? I made it," said Gov. Terry McAuliffe on Thanksgiving, as he mingled with guests of Shelter House. Earlier, the governor donned a hairnet and served lunch to invited clients and residents at the Katherine K. Hanley Family Shelter in Fairfax.

"Fairfax County does an excellent job in providing for those who need shelter, who need food," said McAuliffe. "I was so honored to come out here with my family to show our support and give back a little bit." Though he said we all have something to be thankful for, there are those who are really in need.
Mo, his wife, and their two children arrived at the family shelter the night before. He was working two full time jobs when he got hurt at work. He lost one job and started falling behind on his bills. "It was just me providing for my family and I couldn't do it anymore," he said. He has been in the U.S. for 15 years, emigrating from West Africa. "I've never been in the shelter. Most of the time people talk about the shelter, and it's, like, you know, you are somebody who doesn't want to work. And, I'm not like that."
DIRECTOR OF DEVELOPMENT Jolie Smith said Mo's situation is very common. "Really, all they need is a hand up not a handout." With the help they receive, she has witnessed people bounce back. "A couple of month's rent, a security deposit and they're off and running," she said.
But there are those whose needs require more than financial help. "Thanksgiving, you're supposed to be with your friends but right now, I cannot be with my family and friends," said "Lee" (name changed for security). Lee fled from domestic violence and her husband does not know where she is staying. "He kind of knows I'm in a shelter. He knows I have no friends, no relatives. He pushed me out. Where am I supposed to go?"
Lee never called the police because her husband was the only one working in the family. "Since I got married, I kind of lost myself. I used to be very confident...go to work. But I have been a housewife for eight years. I don't know what I can do." Lee left her children with her husband, while she regains her independence and learns to be self-sufficient. "I want to get custody of them. I want to fight for them," she said.
McAuliffe visited the tables of the families he served and took photographs with them. Jennifer Erazo posed with him and nervously forgot to ask her question about housing for people with disabilities. "There's a lot of housing for low funds, domestic violence. There should be more for people with mental disabilities," she said. She is dealing with mental health issues and domestic violence.
LAST SEPTEMBER, McAuliffe announced his measure to expand healthcare services to over 200,000 Virginians. Through a series of executive actions, the plan includes care and coverage for people with mental illness. The plan was a reduction from a more ambitious one that was thwarted by the General Assembly when it shot down the expansion of Medicaid in the commonwealth. He said that about $26 billion of Virginia taxpayer money has gone to Washington, D.C. and the commonwealth has a right to bring that money back. "It's unconscionable that we're not doing that," he said.
About 26.2 percent of sheltered homeless persons have a severe mental illness, according to the Substance Abuse and Mental Health Services Administration. But although mental illness may contribute to homelessness, the lack of low-income housing is the predominant cause of homelessness, according to a 1994 study by Shinn and Gillespie published in American Behavioral Scientist.
November is homelessness awareness month. Shelter House executive director Joe Meyer said that homelessness is not just a holiday or a seasonal issue. "It's a year-round issue that we need to address."