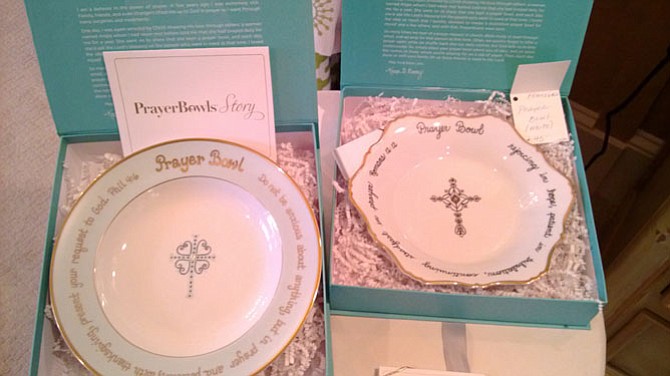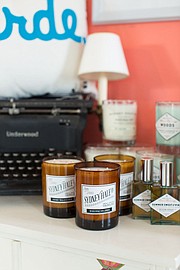 While holiday shopping is part of the spirit of the season, for some choosing a present for everyone on their list can be overwhelming. Local small business owners come to the rescue with gift ideas for the home.
Give the gift that keeps on burning long after the holidays. Autumn Clayton, owner of Covet, a boutique in Arlington that specializes in local and handmade gifts, recommends hand-poured, soy candles by Sydney Hale in Purceville, Va. Among the exotic fragrances are tobacco sandalwood and fir and blue sage.
"They are 100-percent soy and we carry a wide variety of scents," said Clayton. "10-percent of the sales from these candles benefit Lost Dog Rescue."
"The nice thing about these fragrances is that they smell great, but they're not overpowering," added Covet's Ximena Bryce.
At $30 each, the candles have 50-hours of burn time and come in a glass that can be re-used for drinking when the candle is gone.
For the cook, Clayton also recommends hand-stitched kitchen towels by Nesta Home. "They make great hostess gifts and last longer than a bottle of wine," she said. "No one wants to come to a party empty-handed. You can even wrap a bottle of wine in the towel." The towels are $14 each.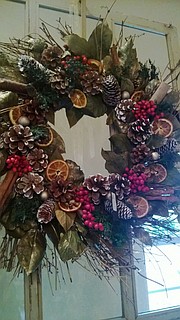 Wreaths with a nod to nature are among the top picks of Lauren Gregory of JT Interiors in Potomac, Md. "They will dry and turn brown and are made in such away that they can be stored and pulled out again next year," said Gregory. They range in price from $60 to $185 and come in natural materials like pine cones, cinnamon sticks and magnolia leaves.
Gregory also recommends electric hurricane lamps, which come on a strand and are priced at $103 for a 90-inch strand, and prayer bowls. "They are made by a woman who survived cancer and had a family who was praying for her kept their prayer intentions in a bowl," she said. "When the woman found out about it she was touched. The prayer bowls make a great gift because they tell the story behind them."
Limited edition ornaments by Mark Roberts are the choice of John Brown of J Brown and Company in Old Town Alexandria. "They're beautiful and they're all jeweled and come in colors like red, green white and robin's egg blue" said Brown. Handcrafted with an old-fashioned flair and embellished with crystals, the figurine-ornaments are a collector's item.