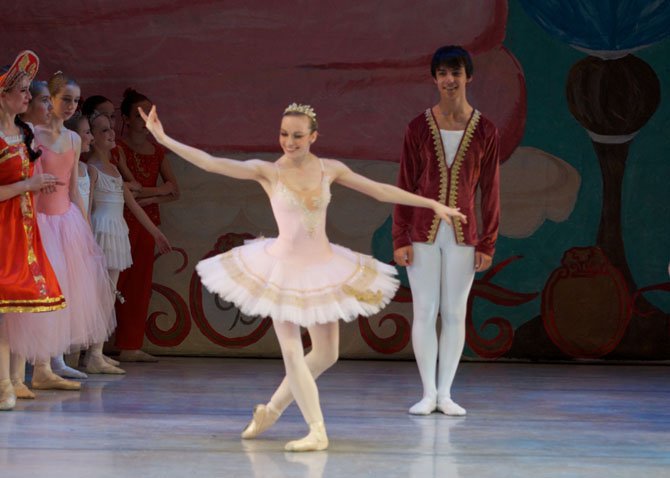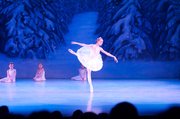 For the past 41 years, Conservatory Ballet dancers have ushered in the holiday season with their annual production of Tchaikovsky's The Nutcracker. This year more than 125 Northern Virginia elementary, middle and high school students filled the Center Stage's dressing rooms and wings, eagerly awaiting their cue to take the stage.
South Lakes Senior Rebecca Mattern enchanted audiences with her graceful leaps, elegant arabesques and electrifying pirouettes done in rapid succession. With eight shows in five days, Mattern's talent was showcased in several major roles including Sugar Plum Fairy, Snow Queen, Waltz Solo and Spanish Solo.
For Mattern, this was the culmination of a 12-year journey that started as a Bear, the Conservatory's entry role into the magical Nutcracker world. It also ignited a passion for ballet that under the watchful eye of Artistic Director Julia Redick, has provided Mattern with opportunities to grow as an artist. She has appeared at the Kennedy Center with the Mariinsky and New York City ballets. She has also twice attended the Boston Ballet's summer intensive course, a pre-professional program in New York City and for the past four years has been selected to participate in the Kennedy Center's Master Class series.
With upcoming auditions for dance programs at Virginia Commonwealth University, Butler and University of North Carolina and for training programs at professional ballet companies in Orlando, Houston and Richmond, Mattern is keeping ballet prominent in her plans after this June's graduation from South Lakes High School.