Tamara Derenak Kaufax (Lee District) and Ted Velkoff (at-large) were elected chairman and vice chair of the Fairfax County School Board on Thursday night, July 10, following an abstention from some members in the election of chairman. Both will serve in their positions for one year.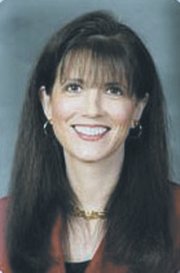 "Ms. Derenak Kaufax has served the Lee district well and is also a team player for the greater good across the county," said Ilryong Moon (at-large), who served as chairman of the school board for two years. "One thing is for sure — she is not afraid to speak out."
Derenak Kaufax is the owner of Altamat Marketing Solutions and has been a School Board member since January 2012. She is the parent of a sophomore and a 2013 graduate of Fairfax County schools.
Derenak Kaufax said the board is one with "many challenges" but a lot of passion.
"I want us to be the best board ever. I will respect your opinions, as I think you know I have while working as the vice chair. I will work to keep everyone informed — sometimes you may not like what I say, but I will keep us moving forward in a strategic way," Derenak Kaufax said at the meeting.
Dan Stork (Mount Vernon) nominated Sandy Evans as vice chair of the school board, while Pat Hynes (Hunter Mill) nominated Ted Velkoff for the position. Velkoff won the position with seven votes.
"He thinks outside the box a lot," Hynes said. "He's also shown tremendous leadership on the budget."
Velkoff has also served on the school board since January 2012 and was this year's chair of the budget committee. He is the parent of two Fairfax County graduates and previously served as Chantilly High School's PTSA president and treasurer.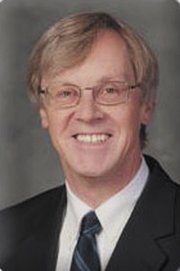 "When I look back a year from now, what will I have seen? I want to look back and see that in my role here as vice chairman, that I've helped to bring some balance and have tried to build bridges to represent fairly the views of everybody that's on the board and to offer my best advice to the chairman and to the superintendent, and communicate fairly and equally to everyone," Velkoff said.
Kaufax was elected chairman with seven votes, while five members abstained from voting because of what they explained was a "brokered deal" for the position of vice chair.
The same seven votes from Tamara Derenak Kaufax, Pat Hynes, Ryan McElveen, Illryong Moon, Kathy Smith, Jane Strauss, and Ted Velkoff gave Ted Velkoff the majority as vice chair. Sandy Evans, Megan McLaughlin, Patty Reed, Elizabeth Schultz and Dan Storck voted for Sandy Evans for vice chair.
Some School Board members said they didn't know Velkoff was running for vice chair until hours before the vote.
"Until last night, Mrs. Smith was the other candidate for vice chair, and she withdrew. We were in a 6-6 deadlock. We couldn't break it. At 3:30 this afternoon, I got a phone call from Mr. Velkoff saying that he was a candidate for vice chair," said Elizabeth Schultz (Springfield).