One of the hotbed issues of the last month was triggered when the Supreme Court decided that for-profit corporations can be exempt from a law if the owner objects for religious reasons.
The reason? Contraceptives.
Women's health issues are among the issues that Supervisor John Foust (D-Dranesville) and Del. Barbara Comstock (R-34) – candidates for 10th District Congressional seat -- butt heads on.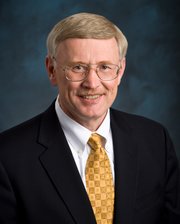 "The court should not be deciding on women's health issues," said Foust. "Women should be making those decisions by themselves."
He said that women that choose to make their own health decisions are "constantly under attack" by their peers and lawmakers, and that these decisions should only be between a woman and her health care provider.
SEVERAL DEMOCRATIC LEGISLATORS, including state Sen. Janet Howell (D-32) and state Sen. Barbara Favola (D-31), held a press call to talk about Comstock's record on women's health. The call was sponsored by the 10th District Democratic Committee.
According to Comstock's campaign press secretary, Johanna Persing, Comstock was not available for comment at the time. Persing provided Comstock's record on contraceptives, stating that Foust is "running a negative campaign."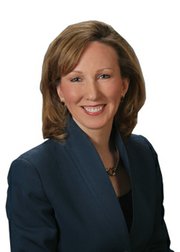 "As to Foust's playing of birth control politics: he is purposely promoting false information to divide women and politicize this issue instead of finding a common sense solution. In contrast, Delegate Comstock spearheaded the effort in Virginia to find a common sense solution to end birth control politics by making birth control pills available over the counter as recommended by the American College of Obstetrics and Gynecology."
During the press call, several of the forum speakers talked about other bills Comstock voted for, including one supporting a transvaginal ultrasound for women considering abortion. They claimed Comstock hopes to overturn Roe Vs Wade if elected. Comstock's press secretary did not comment about these claims.
"Now, I'm old enough to remember what it was like in the bad old days, before Roe vs. Wade, and I think if anyone who thinks that overturning Roe vs. Wade would do anything positive for a woman's health, they're sadly mistaken," said Sen. Howell.
State Sen. Jennifer Wexton (D-33) said she hoped that women voting between Comstock and Foust do not believe that Comstock is in favor of women's health issues just because she is a woman.
"Barbara Comstock was right there at the center, kind of the standard bearer for those divisive social issues," said Wexton. "That is not what the government should be doing. People told me again and again that they do not want the government micromanaging women's healthcare and family planning decisions"
PERSING SAID that, in addition to helping women get contraceptives more easily over the counter, Comstock has passed legislation to secure job growth in technology fields and was awarded the "Competitiveness Award" and "Free Enterprise Award" for her competitive bidding bill.
"John Foust has never passed a single jobs bill or authored any jobs initiative," said Persing in the email statement. "Barbara also has authored major legislation to crack down on human trafficking, legislation to improve Lyme Disease testing and legislation to require lifesaving testing for congenital heart defects for newborns."