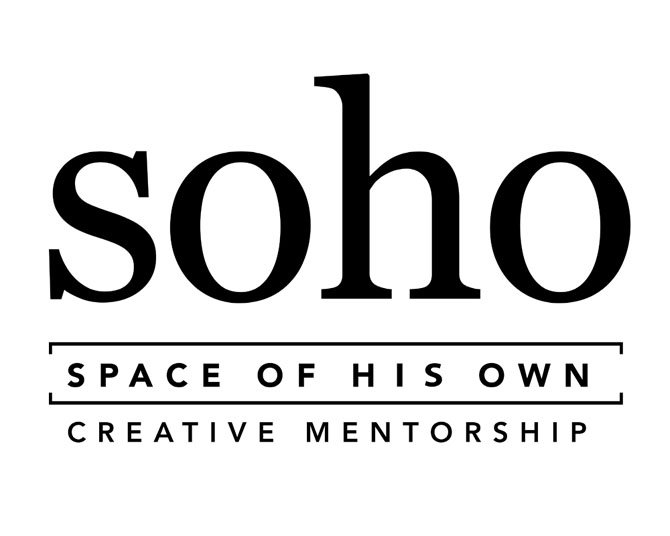 As Space of His Own wraps up its initial year, Ryan Touhill and Walter's relationship is off to a strong start. On their most recent outing, they spent the afternoon together in Del Ray taking in the sights, smells, and sounds of one of Touhill's favorite bakeries. They've reached the point in their relationship where they can just relax together while catching up on one of Walter's favorite topics, soccer. When they first met last fall, Walter was a bit shyer and more reserved, but his passion for all things soccer was immediately apparent when he pointed out to Touhill that he looked just like Barcelona's top soccer player, Lionel Messi. Since first being matched together, their mutual enjoyment of soccer has been a common ground for conversation and helped cement their relationship so that Walter feels comfortable asking Touhill just about anything. Touhill has even had the opportunity to watch Walter in action as a fan at his soccer games.
As part of the inaugural class of SOHO- Space of His Own, Touhill and Walter have been meeting weekly throughout this school year to enjoy dinner together and work on carpentry projects at the Alexandria Seaport Foundation. One of Touhill's favorite parts of SOHO has been watching Walter develop the concentration and determination to really commit to the carpentry projects and see them through to the end. He notes that Walter's confidence has soared as he realizes that it is OK to sometimes make mistakes. They've recently completed the culminating activity of the year, which was renovating Walter's bedroom using all of the projects that they've built together. Walter shares that his favorite part of the room renovation is having his very own loft bed with a unique space for him underneath. He can't wait to try out the lap desk that he and Touhill built together in his new personal space.
Touhill acknowledges that it takes a bit more commitment and dedication to mentor than he originally thought, but insists that it is worth it in the end. Through SOHO, Touhill and Walter have developed a bond that Touhill hopes will propel them towards a solid future together and ultimately allow Walter to thrive. As a city employee, Touhill notes that it has also been extremely helpful in his professional life to see the community from a different perspective. Through the lens of a young boy, he has a greater understanding of how the city is addressing the needs of youth in Alexandria so that they can all grow up to be successful members of the community. He views mentoring as one way to help get them there.
SOHO-Space of His Own is a member of the Alexandria Mentoring Partnership. The Alexandria Mentoring Partnership was created in 2006 to ensure that quality mentors and mentor programs are available for Alexandria's youth and young adults in need. There are 11 professionally managed programs in the partnership that need adult mentors. To learn more about AMP, visit: http://www.alexandriava.gov/Mentoring