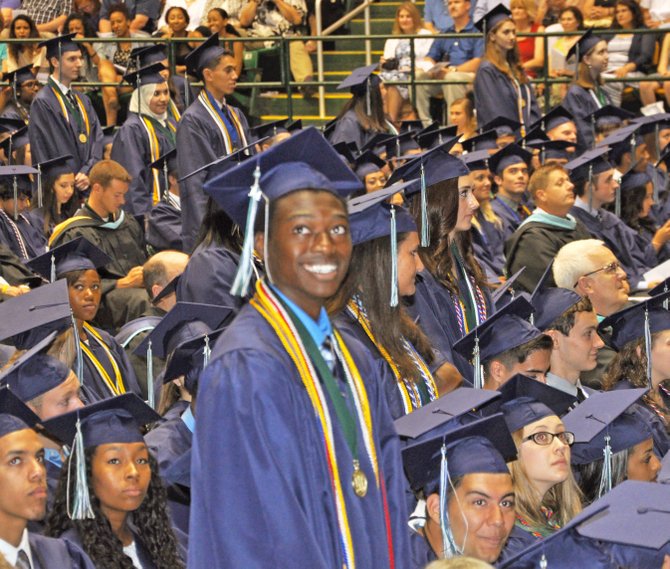 Over 500 students graduated from South County High School and celebrated their achievement at the commencement on June 19 at the Patriot Center.
Several honor graduates and ROTC scholarship students were recognized during the ceremony. James Stapleton, the honor graduate, talked about his first nervous years in the school. He reminisced about the first championship game and the balancing act of juggling academics with extracurricular activities. "Despite the adversity, we made it through high school." He further urged those in attendance to "be known for your contributions to mankind."
More advice came from the commencement speaker, Carly Fiorina, the first female CEO of a major corporation, Hewlett Packard, and the current chairman of Good 360. To a laughing crowd, she joked that although she couldn't remember her own commencement speaker's address, she "hope you remember something from today." Fiorina outlined five life lessons that she learned from overcoming her own obstacles:
"Lesson #1: We live in the greatest nation in history.
Lesson #2: Everyone has far more potential than they realize.
Lesson #3: Don't wait for the perfect job.
Lesson #4: You cannot achieve success without heartbreak.
Lesson #5: We are not defined by what others say about us."
She further emphasized, "so choose, do not drift through life. Choose to overcome your fears, to use all your gifts."