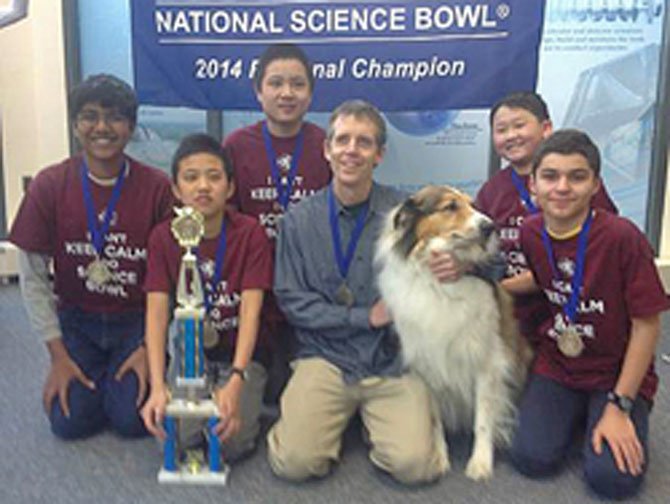 Science Bowl teams from Longfellow Middle School and Thomas Jefferson High School for Science and Technology (TJHSST) won first place in the regional Science Bowl held in Newport News, sponsored by the U.S. Department of Energy.
The Longfellow team placed first in a field of 16 middle school teams, winning a $750 prize to support science programs at the school. Team members are Nicholas Begotka, Aditya Sarkar, Franklyn Wang, Wenbo Wu, and Fred Zhang. Longfellow science teacher Jim Bradford coaches the team.
The team from TJHSST competed against 22 other high schools in the regional competition to win the $750 prize. Team members are Matthew Barbano, Ross Dempsey, Janice Ong, Victoria Xia, and Tiger Zhang.
Both teams will compete in the National Science Bowl in Washington, D.C., April 24-28.
Science Bowl is an academic competition for middle and high school students that tests their knowledge, via a question and answer format, in biology, chemistry, Earth science, physics, energy, and math.