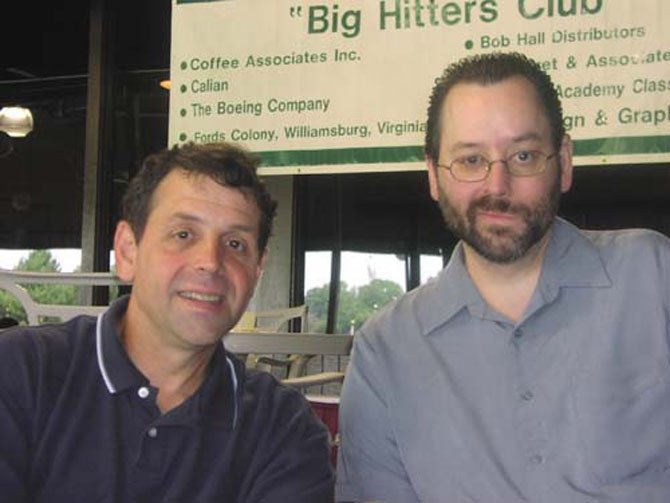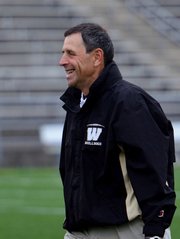 Centreville — Peter Callas is living a happy and productive life, both personally and professionally. But it wouldn't have been possible without his own determination, the love of his family and support from the Muscular Dystrophy Association (MDA).
So each year, his brother, Alex Callas, of Centreville's Virginia Run community, does all he can to raise money for this organization. And on Saturday, April 5, area residents can help — and have fun, too — by participating in a Dance Jam for MDA.
It's a Zumba-Latin Fusion dance class, from 9:15-10:30 a.m., at Life Time Athletic, Centreville, in The Trinity Centre, off Route 29. Cost is $5 for members and $10 for non-members, and all proceeds go to the MDA. Members may register at the club in advance or that day; non-members should call 703-266-6200 to register.
"We are deeply committed to supporting the MDA, and the folks at Life Time have been absolutely amazing," said Alex Callas, who's a member there. "I cannot thank Tamer Moumen, the club manager, enough for his generosity, energy and support. He and the club's Kaliente fitness instructors are helping make this event first-rate."
During the event there'll be gifts for participants, plus $2 raffle tickets for several prizes, including tickets to the Ringling Brothers Circus at the Patriot Center. Anyone taking part in the raffle will automatically receive a 30-percent-off discount coupon for Athleta Performance apparel. And after the dance class, representatives from this Reston store will display the latest in women's fitness clothing.
Alex Callas, his wife and their three sons have lived in Virginia Run for two decades. For the last nine seasons, he's helped coach football at Westfield High and is a longtime SYA coach, as well.
For years, he's raised money for MDA via a golf tournament, and the 23rd annual one will be June 25 at Andrews Air Force Base in Maryland. For more information, see www.golfdayformda.org. Now, he's adding another fund-raiser with the Life Time dance class. And he's happy to do it in honor of his brother.
"There's hope for those fighting this disease."

— Alex Callas, raising money for MDA
Peter Callas lives in Trenton, N.J., with his wife; but more than 40 years ago, he was diagnosed with neuromuscular disease. "Our family will never forget that day," said Alex Callas. "We were shocked, scared and pessimistic about my brother's life expectancy and what the future would hold for him. In the early '70s, information wasn't as readily available and the support system in place today didn't exist."
The family had no idea why this disease had attacked Peter; they just knew he was very ill and facing a bleak future. "Many would have given in to the pain, suffering and hardship this disease inflicts on you," said Alex Callas. "But his life story is one of amazing courage, determination and inspiration. He's a success story in every sense."
Peter was in 8th grade when he was diagnosed. "He came from a family of achievers and my parents expected nothing less from him," said Alex Callas.
"Our late father, Peter Sr., sat him down and told him that FDR [Franklin Delano Roosevelt] — a man with a disability — became president of the United States and we weren't going to let him feel sorry for himself."
Their father told Peter there was nothing he couldn't achieve if he wanted to, and Peter took those words to heart and built his life around them. He came from a family of athletes, but couldn't participate in high-school sports. Yet he was active with several teams and, in his senior year, he received the Al Del Greco Award as the Bergen County, N.J., Athlete of the Year.
He graduated from college with honors and used his journalism degree in the newspaper industry. He eventually became managing editor of the Trenton Times, retiring after 25 years to start his own communications company. But living every day with MDA has been difficult, painful and challenging.
Peter's undergone major surgeries and has done his best to overcome whatever obstacle he faced. "His recovery was aided by our sister Hope, who took her college summers off to stay home and care for him," said Alex Callas. "My mom always told us the true strength of a family is that they rally around the one who needs it the most."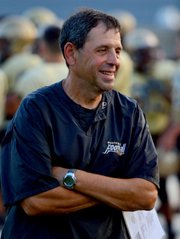 Calling his brother "an inspiration and a profile in courage," Alex Callas said Peter almost died in a serious accident in 1994. "But his future wife was by his side the entire time, and we count our blessings that they found each other. Peter's had an uncanny ability to overcome adversity, but the message is that there's hope for those fighting this disease."
And throughout the years, said Alex Callas, "There's been a constant that helped all of us [with the battle]. The MDA has been with us the entire way, providing information, guidance, physical tools and compassion."
He and his family view the MDA as "the bridge between the harsh realities of this disease and hope. We cannot thank them enough for all they've done to help Peter." And that's why, 42 years ago, his father began raising money for the organization.
In 1991, Alex Callas began Golf Day for MDA, renaming it in his father's honor after he died in 1993. To date, the tournament has raised more than $450,000 for the MDA. And the Callas family's combined efforts over four decades have yielded nearly $900,000 for the organization.
"Today Peter continues to battle as the disease takes its toll on him, but manages to stay positive and live a productive life," said Alex Callas. "He often tells us that, in a way, he's grateful to muscular dystrophy for the meaning and purpose it's given him and our family. And we're grateful to the MDA for what they've done and continue to do for all those battling neuromuscular disease."