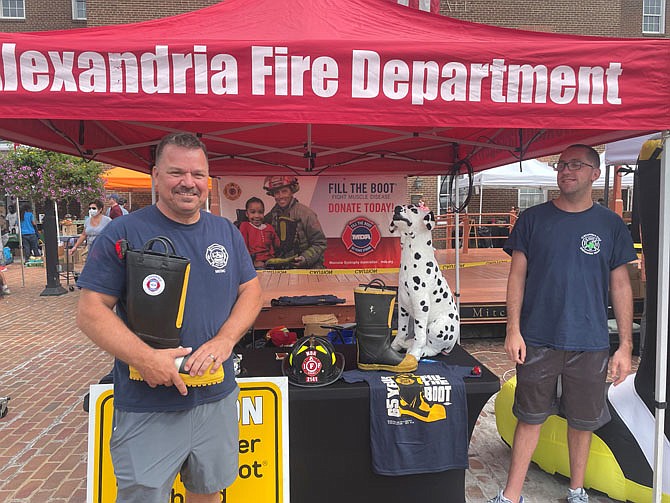 Alexandria — Firefighters came to the rescue as members of the Alexandria Fire Department once again participated in the Muscular Dystrophy Association's Fill the Boot Campaign.
Managed by Alexandria Fire Fighters Local 2141 of the International Association of Firefighters, proceeds from the boot drive helps local families with muscular dystrophy by funding research for new treatments, supporting MDA Care Centers, and sending kids to MDA Summer Camp.
This year's campaign was a cooperative effort between AFD on-duty personnel, Alexandria Volunteer Fire Department personnel, and off-duty volunteers. Volunteers were also recruited from each of the labor groups – International Association of Fire Fighters, the Police Benevolent Association, Black Fire Service Professionals of Alexandria, and the Alexandria Professional Medics Association.
The partnership between MDA and the IAFF began in 1954 in an effort to raise awareness and funds for families living with muscular dystrophy, ALS, and over 40 related neuromuscular diseases. To date, the IAFF has raised more than $585.5 million for the organization.
www.filltheboot.donordrive.com