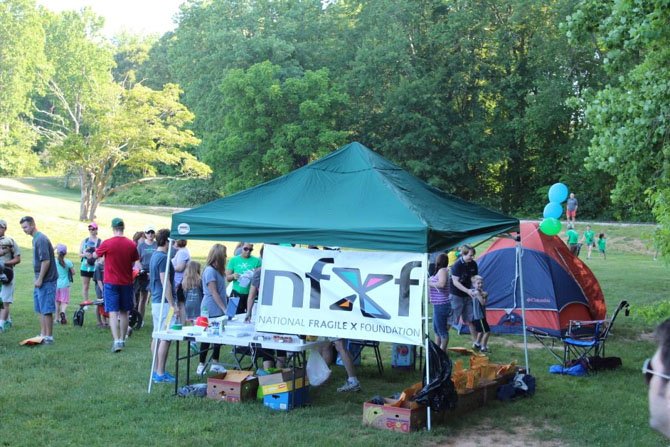 Throughout the United States, over 1,000,000 individuals are at risk of developing or already have a Fragile X disorder. Despite the numbers, many people still remain uneducated about Fragile X.
The Fragile X Families of Northern Virginia are working to raise awareness and money for research and education on this syndrome with their second annual Fragile X walk, coming this Saturday, May 17 to Burke Lake Park in Fairfax Station.
Fairfax Station Resident Buffy Grande and her husband started the Fragile X Families of Northern Virginia after attending an international conference on the syndrome. Their son, who is now eight, has Fragile X. They were the only people from Virginia at the conference, and they decided they needed to do something, so they started the group.
"We decided we needed some help and support, and we wanted to also provide help and support for the area," Grande said.
The group has about 12 to 16 families that participate, and provides support and resources to help individuals with Fragile X and their families. They've hosted a couple of local conferences and have held various educational and social events for families.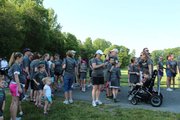 FRAGILE X is the most common cause of inherited intellectual disability, and occurs in approximately 1 in 3600 males and 1 in 4000 females. It is also the most common known genetic cause of autism.
"Our number one goal for the walk is research, and the second is awareness," Grande said.
According to the National Fragile X Foundation, the severity of learning and behavioral challenges caused by Fragile X varies from moderate to severe.
Andrea Creighton, a member of the Fragile X Families group, has three children who inherited Fragile X. They have all been affected differently, she says.
"Physically, there are no barriers that we deal with, but one of my children is non-verbal," Creighton said.
The behavior and learning challenges can make raising a child with Fragile X difficult. It's also important to educate and train those in the school system who are working with children with Fragile X.
"One of the hard things is educating the school system and adults as well. There are so many disabilities out there that not many educators really are aware of Fragile X and what makes it different from the other disorders that are out there," Creighton said. "The earlier you can start working with the kids, the easier it becomes in the long run."
That's another area where the support of the Fragile X Families group comes in.
"You have all the issues of autism that you're dealing with, as well as the intellectual disability," Grande said. "My son, for example, is non-verbal, so he talks through an iPad."
Carriers of Fragile X also experience some symptoms, Grande said, including early menopause and infertility.
With more research, Grande is hopeful that life will become a little easier for her and all families who have a child with Fragile X.
THE ONE-MILE FUN WALK, followed by a music performance and train ride, is Saturday, May 17 at Burke Lake Park. Adults are $35 and children four and over are $15. Proceeds go towards research and education. All participants receive a t-shirt and should arrive by 8:30 a.m. For more information, visit www.fragilexnorthernvirginia.com.