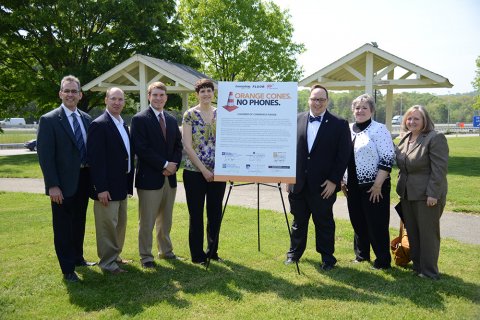 Although April was designated as National Distracted Driving Awareness Month, the issue continues to affect drivers in and around Fairfax County throughout the year.
According to the Fairfax County Police Department, distracted driving resulted in 1,175 crashes in 2013. In the Lee district, Franconia Road and South Van Dorn Street was a top location for crashes involving distracted drivers.
A recent survey has also found that distracted driving is on the rise along Interstate 95, although construction of the express lanes has kept the area busy with construction.
The report, released on May 8 by Transurban-Fluor and AAA Mid-Atlantic, found that distracted driving rose to 62 percent this year, up from 56 percent in 2013.
"Distracted driving is dangerous under the best conditions - it is even more dangerous in a work zone," said Aubrey Layne, Virginia Secretary of Transportation, in a press release on May 8. "Transportation safety and the safety of those who report to work each day to improve Virginia's infrastructure is our top priority. Drivers can make our roads significantly safer by taking one simple step - put down the phone while behind the wheel."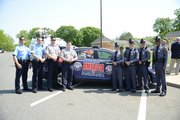 THE REPORT surveyed 1,023 drivers who live in Northern Virginia and travel along the express lanes construction. The number of distracted drivers who have had an incident or a near-miss is now at 31 percent, up from 24 percent in 2013, the report says.
The survey also found that work-related demands could be a cause of distracted driving, as 54 percent of distracted drivers were found to have at some point responded to an issue relating to work. And, those who respond to work-related issues are more likely to respond to texts and emails.
"The issue of distracted driving in Virginia starts and ends with this: if you're driving distracted, you're dangerous to everyone on the road," Mahlon G. "Lon" Anderson, AAA Mid-Atlantic spokesman, stated in the May 8 press release. "Employers must actively work to change their culture and discourage employees from driving distracted by changing policy. When it comes to distracted driving, being passive won't work. Changing behavior to save lives demands aggressive action."
The Fairfax County Chamber of Commerce, the Mount Vernon-Lee Chamber of Commerce, and the Greater Springfield Chamber of Commerce joined other chambers throughout the area at the second annual "Orange Cones. No Phones." Distracted Driving Safety Campaign press conference to remind the public not to use their cell phones while driving and to avoid distracted driving.
IN MARCH, the Fairfax County Police Department held its first class on distracted driving to train officers on the dangers of this occurrence. Distracted driving is anything that causes drivers' eyes to leave the road, their hands to leave the wheel, or their mind to be taken off driving.
According to the Centers for Disease Control and Prevention, more than nine people are killed every day in crashes involving a distracted driver. And since construction of the 95 Express Lanes is continuing from Stafford County into Fairfax County near Edsall Road in Springfield through the end of 2014, it may continue to be a problem for commuters in the area.