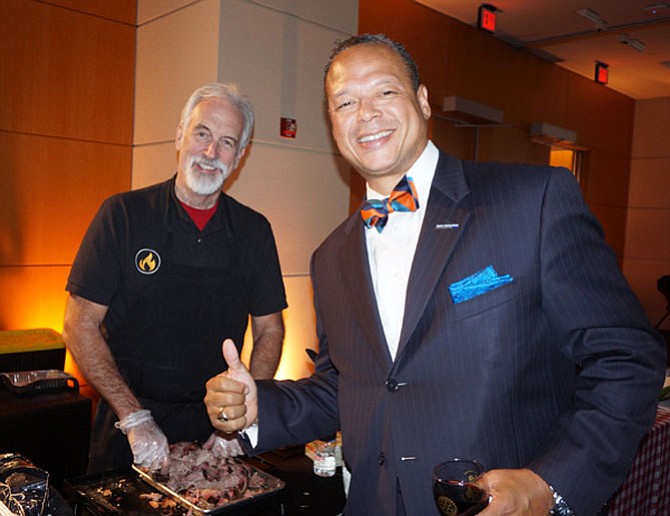 The Rotary Club of Alexandria held its seventh annual Taste For Giving, a community-wide fundraiser to benefit more than 30 local charities and nonprofits, Oct. 24 in the atrium of the U.S. Patent and Trade Office.
Photo Gallery
A Feast for Foodies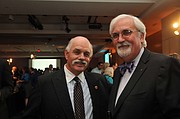 Click Photo for Flash
"We had a great team and everyone worked hard," said event chairman John Renner. "It's great to see that the event was a success for our club and for the community."
Spearheaded by the Taste For Giving Event, the Rotary Club of Alexandria was able to donate more than $90,000 to local charities at its Contributions Day meeting earlier this year.
Presenting sponsor for this year's event was Lane Construction with Loch Harbor serving as Diamond Sponsor. North Mountain Vineyards was the wine sponsor with beer provided by Port City Brewery and the USPTO donating the space and parking.
In addition to entertainment and a live and silent auction, attendees enjoyed food provided by participating restaurants that included Tres Hermanas, Sweet Fire Donna's, Pork Barrel BBQ, Bastille, Ben and Jerry's, the Charthouse, Dishes of India, Firehook, Hard Times Café, La Porta's, Nando's Peri Peri, Overwood, Red Rocks Pizzeria, Tempo, Trademark and Union Street Public House.
"Not only do these restaurants support our event, but they are very generous supporting many other charity events that support the needy in our community," added Joan Renner, president of the Alexandria Rotary Club. "They are always enthusiastic about helping the community and being part of a community event. Honestly, it's the restaurants that make this event and we couldn't do it without them."
For more information, visit www.tasteforgiving.org.