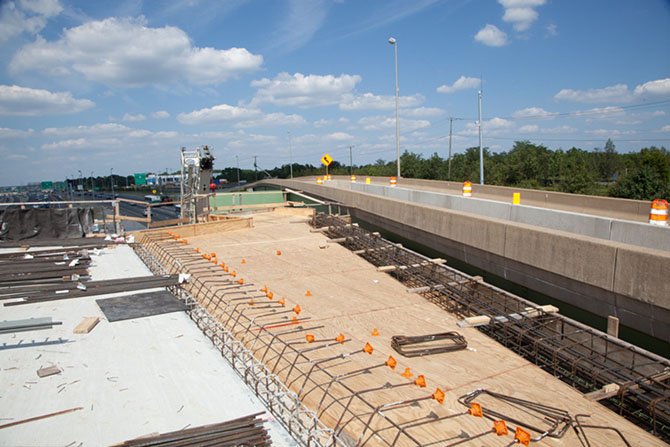 The construction on the 95 Express Lanes is 90 per cent complete and on schedule to open in early January 2015.

While the project is in its final months of construction, motorists should still expect lane closures and periodic stoppages on I-95/395 for sign erection and utility work associated with the express lanes project.
Motorists travelling in the 29-mile corridor between Duke Street (Route 236) and Garrisonville Road (Route 610) can expect to see crews paving, placing guardrails, grading and seeding, and ITS (fiber optic technology for operations) work in preparation for the lanes opening in early 2015. In late fall, there will be test vehicles riding on the new lanes, testing the gantries and E-ZPass detectors in various places.
All vehicles, except motorcycles and registered buses, need an E-ZPass or an E-ZPass Flex to use the express lanes. E-ZPass or E-ZPass Flex can be obtained at most Division of Motor Vehicles locations, selected Giant Foods or Wegmans, online, and AAA stores. For a complete listing and additional E-ZPass info, go to 95ExpressLanes.com. When the 95 Express Lanes open, hybrid drivers will no longer be able to access the HOV lanes for free, they will be required to pay a toll or have three people in the car.
For more information on the E-ZPass or E-ZPass Flex, visitwww.ezpassva.com/Default.aspx