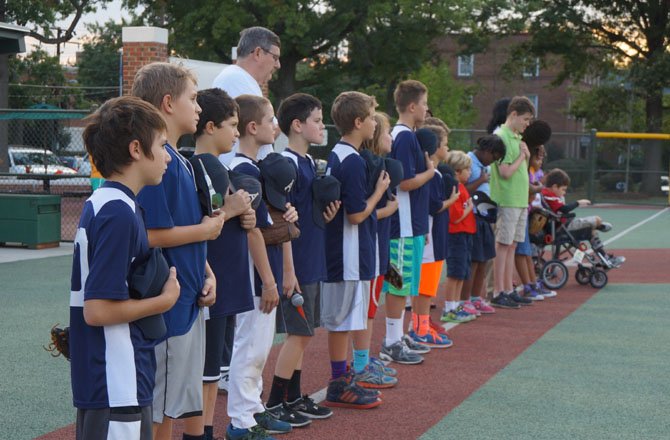 Photo Gallery
Miracle League opens fall season.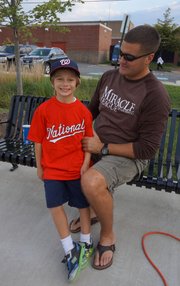 Click Photo for Flash
Brayden Kemp was all smiles as he stepped up to the plate at the Kelley Cares Miracle Field Friday night. Wearing the colors of his newly adopted hometown Washington Nationals, the 8-year-old was taking his first at-bat as a participant in the Miracle League of Alexandria.
"We were a part of the Miracle League in San Diego for two years," said Brayden's father Dan, a Marine chief warrant officer now stationed at Quantico. "Brayden couldn't wait to start playing again after our move here."
Sponsored by the department of Recreation, Parks and Cultural Activities, the Miracle League of Alexandria kicked off its 2014 fall season Sept. 19 at the Nannie J. Lee Center. For the first time, the league is splitting up the youth and adult participants of the Alexandria Therapeutic Recreation Department, which serves children and adults with disabilities and special needs. Youth games will be played on Friday nights with the adult games taking place on Saturday evenings.
Also taking to the field were members of the Alexandria Aces youth travel team, who were acting as volunteer "buddies" to the Miracle League participants.
"The Miracle League is just awesome," said Kemp, who was joined at the game by his wife Jolyn and daughters Annabelle, 5, and Sofia, 3. "It's a great opportunity and my son Brayden absolutely loves it. He and everyone has a blast."
For more information, visit www.miracleleagueofalexandria.com.