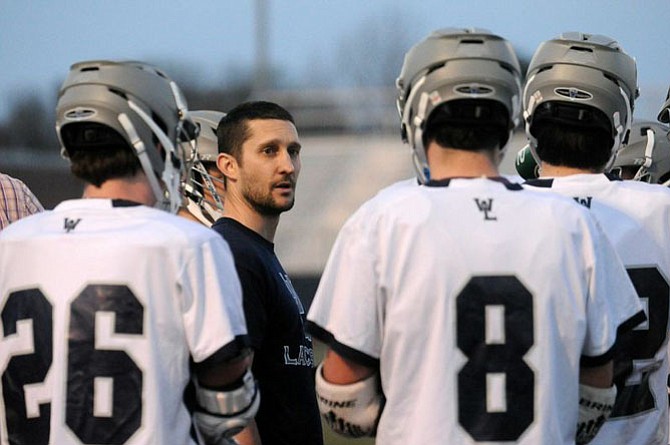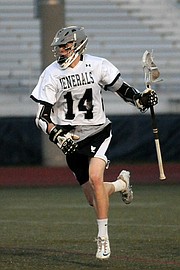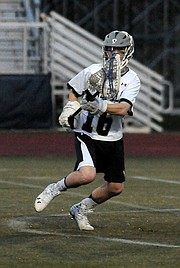 Back-to-back goals by Kieran Burns gave the Washington-Lee boys' lacrosse team a first-quarter lead.
Jackson Newsome's second goal tied the score early in the second quarter.
The Generals' use of a zone defense helped keep the score close during the first half.
Washington-Lee hung around for awhile on Monday against Madison, a program that reached the state championship game in 2013. But after the Warhawks adjusted, Madison cruised in the second half and kept its undefeated record intact.
The Warhawks defeated the Generals 16-9 on April 6 at Washington-Lee High School. Madison led 5-4 when the Warhawks called timeout with 8:09 remaining in the first half. Madison scored three more times before the end of the second quarter, and led by as many as 10 goals in the second half.
W-L head coach Chris Corey said the Generals used a zone defense with the intent of stopping Madison standout Cheech McLallen, who scored the Warhawks' first three goals.
"[Our defensive approach] worked for approximately a quarter-and-a-half," Corey said, "and then they called timeout and made a really good adjustment to it."
With W-L's top two goalies out, midfielder Phelan Burns was forced into the role of third-string goalie, and finished with 11 saves.
"I couldn't have expected that level [of performance]," Corey said. "He definitely overachieved."
Offensively, Kieran Burns and Newsome each produced a hat trick. The seniors are team captains and the Generals' leading scorers.
"They're definitely program-type players," Corey said. "They're our team captains; they're the guys who put the effort in through other season beyond ours. They're everything that I want out of a player."
Walter Schutz scored two goals for the Generals and Tate Fitzmaurice scored one.
The loss dropped W-L's record to 1-3, while Madison improved to 4-0.
"As a program, their talent level exceeds ours," Corey said, "but I thought that our effort matched or exceeded theirs and allowed us to remain competitive."
Washington-Lee will host Hayfield at 7:15 p.m. on Thursday, April 9 and will compete in a tournament on Saturday.
"Almost every year, we're sort of like unmolded clay," Corey said. "We have a couple pieces who are those dedicated, year-round players, and then we have what we hope are complementary players. When we start a season, it's an expectation that we're a work in progress. As we move throughout the season, continue to play together, practice, I hope that we realize our potential toward the end of the year."