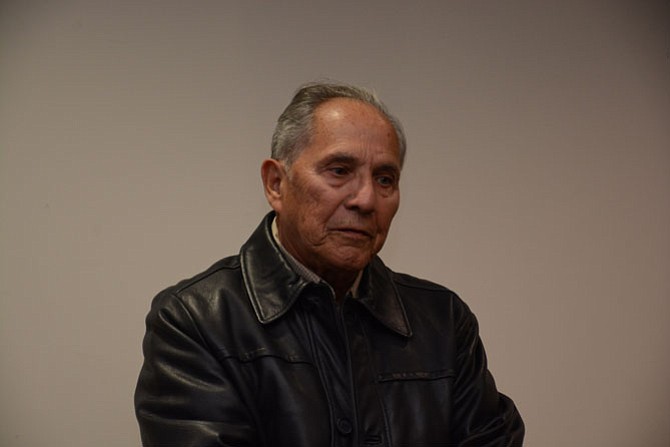 More than seven months after the Geer family lawyer Michael Lieberman filed a $12 million wrongful death civil suit in Circuit Court against Fairfax County Police, the two sides reached a $2.95 million settlement, announced Tuesday, April 21.
The suit sought damages from Fairfax County Chief of Police Edwin Roessler, Jr. and other officers and supervisors related to the killing of John Geer on Aug. 29, 2013. Police had come to Geer's Springfield home after receiving a domestic dispute call. After a 40-minute conversation with officers, Geer, who was standing in his doorway with arms raised and resting on the frame, was shot and killed by PFC Adam Torres, according to police.
Fairfax County, citing ongoing investigations of the incident, released little information to the public or the family until an order from Fairfax Circuit Court judge Randy Bellows finally prompted action, including divulging the name of the officer who fired the shot, on Jan. 21, 2015.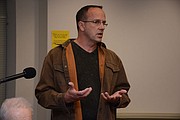 FILES RELEASED from the Police Department's own investigation into the incident include an account from Torres that he saw Geer's hands lower suddenly towards his waist when he shot him.
Investigators learned on the same day Geer died, Aug. 29, 2013, that at least five witnesses including the police officer talking to Geer at the instant he was shot, disputed Torres's version of events. None of the other witnesses saw Geer's hands move below his head.
"Now that the family knows who killed John and knows the facts and the unjustifiable decisions that led to this tragedy, the family wants to put this legal battle behind them so they can attempt to move on," said Geer family attorney Michael Lieberman following the settlement.
Fairfax County Board of Supervisors chairman Sharon Bulova said in Tuesday's release: "I am pleased that a fair settlement has been reached and I hope this may bring some measure of closure to the family of John Geer."
Supervisor Pat Herrity (R-Springfield) echoed the sentiment in an interview, saying "Although nothing can replace the loss of John Geer, the big thing is this brings closure to the family that's been through a very difficult ordeal. Based on what we had in front of us, this is the right decision."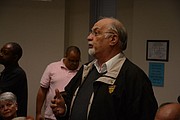 John's father Don Geer responded that while the settlement will provide some financial stability to Geer's two daughters, it doesn't go far enough.
"This is another step in a long ladder of steps to get things accomplished," Don Geer said in an interview. "It's just one of many. As far as I'm concerned, until charges are pressed with Torres, it won't be a closure. ... Fairfax has still done nothing as far as he's concerned. He's still on the daggone payroll. I'm paying his salary. That's really quite disgusting."
"I understand Mr. Geer's frustration," said Bulova in an email. "A criminal charge would have to come from either the Commonwealth Attorney who is an elected official, independent of the Board of Supervisors, or the Justice Department. I am not happy with how long it is taking for a decision, one way or another."
One step Bulova and the supervisors have taken is the creation of an ad hoc commission to review police policies for release of information and use of force, comprising lawyers, academics, members of the media, citizens and police representatives. Its first, largely introductory meeting was held at the Fairfax County Government Center March 23. Its second meeting is scheduled for the same location on April 27.
"While the family is hopeful that the recently created public commission will result in meaningful changes," Lieberman said, "it remains important that the residents of Fairfax County continue to demand actual change from county officials as to the police department's use of force, its lack of transparency and accountability, as well as many other issues that have come to light through this tragedy."
Jeff Stewart, a close friend of John and Don Geer, who witnessed Geer being shot and now sits on the ad hoc commission, believes the case "is half over" with the settlement.
"We still have an officer that hasn't been held accountable for his actions," Stewart said. "I hope that people don't forget about it.
"Money doesn't solve the problem," he continued. "It helps the girls out long term, but money doesn't hold anyone accountable. For me it doesn't bring a lot of closure. John would still be dead, no officer would still be accountable, we're right back where we were when Culosi was shot and [David] Masters was shot." Both died in Fairfax County police-related shootings.
THE COMMISSION is scheduled to make recommendations for Fairfax County Police policy changes to the Board of Supervisors in October. For more information on the commission and its schedule, visit www.fairfaxcounty.gov/policecommission.