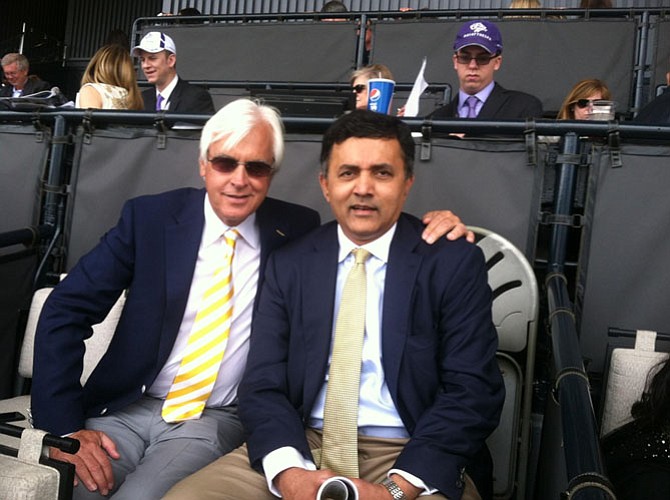 Kaleem Shah won't have a wager on Saturday's Kentucky Derby. "I do not gamble," he says.
But he will have much more than a rooting interest. Shah, who lives in Vienna, is the owner of Dortmund, one of the favorites in this year's Run for the Roses.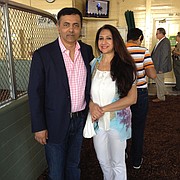 Shah grew up in Bellary in southern India. His father, a horse trainer who twice won the Triple Crown of India, told him not to get into the business until he earned a degree and made money on his own so he wouldn't have to go through the hand-to-mouth existence of many horse people.
So after earning a degree in electrical engineering in India, Shah came to the United States and earned graduate degrees from Clemson and George Washington University. In 1989, he founded CALNET, a government contracting firm, and built it into a multimillion-dollar company.
Then, in 1996, he got into horse racing. He started small, purchasing inexpensive horses in Maryland, then began to move up. In 2014, his horse, Bayern, won the Haskell Stakes, the Pennsylvania Derby and a Breeders Cup race. "We were knocking on the door last year," he said. "This year, we got in."
And in a big way. Dortmund is a co-favorite – "I would be honored if he were the favorite, but it's going to be close," Shah says – with a horse known as American Pharaoh. Both horses are trained by Bob Baffert. Shah's father is known as the Bob Baffert of India.
Shah says his horse "arguably could be among the best of his generation. He has these long strides … he can cover as much distance with one stride as most horses do in two."
So far, Dortmund is six-for-six and won the Santa Anita Derby, a key prep race.
Shah said he will go to Louisville a couple of days early and looks forward to spending time on the track's backside. "That's where the action is," he says.
On race day, he looks forward to "doing the walk (through the paddock area) with my son."
It will be easy to pick out which horse is Shah's. His owner silks are the stars and stripes of the U.S. flag. "It's because of my love for this country," said Shah, who became a U.S. citizen in the early 1990s. "I support the country. I support the troops. The country has done so much for me and for all of us."