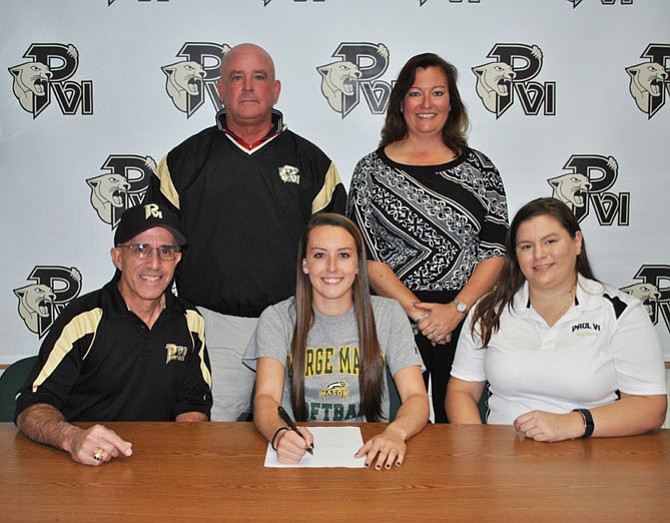 Madison Aker of Vienna recently signed to play softball at George Mason University. Aker is a senior at Paul VI Catholic High School in Fairfax.
In 2015, Aker was chosen First Team All State and First Team WCAC All-Conference. In 2014 and 2015, she led the conference in on-base percentage, stolen bases and walks. A shortstop, Aker played on Team USA during Summer 2013.
Aker holds a 3.5 GPA and also participated in cheerleading at Paul VI.