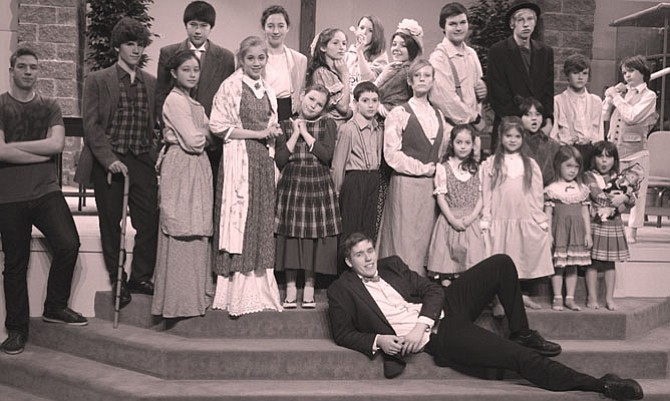 Sit back and take a breath of fresh clean New Hampshire air, as you meet the characters inhabiting the small town of Grover's Corners. Some of them might be a bit like you. Could you laugh out loud picturing yourself as a part of the rambunctious Gibbs family, or perhaps begin to think deeply about everything as a part of the Webb family? You surely can, because author Thornton Wilder took the most universal "everyday" joys and struggles we experience and put them into the lives of the characters in his signature play, "Our Town."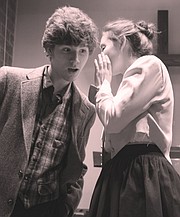 Wilder does so to remind audiences of great treasure that our days hold for us. Moments that make being alive so special are not always big events. Rather, a hug, a smile, falling in love, or even something as simple as "seeing a sunrise over the mountain," or tackling a challenge - these are the moments we truly hold most dear. So, instead of striving toward the big milestones, he encourages us to immerse ourselves wholeheartedly in whatever little adventure we may be having, right now.
"Our Town," often described as the greatest American play ever written, is a 1938 three-act play by American playwright Thornton Wilder. It tells the story of the fictional town of Grover's Corners between 1901 and 1913 through the everyday lives of its citizens. "Our Town" is a wonderful example of a play commenting upon itself (metatheatre). The play is set in the actual theatre where it is being performed, with minimal scenery and props to enhance this effect.
The main character, the stage manager, played by Anna Briggs, is the interpreter for the evening, informing the audience of almost every detail of the goings-on in this fine community. Miss Briggs, a senior, enjoys the inherent complexities of this role "because I get to interact with both the characters and the audience."

One of the most poignant themes might be best summed up in the realization that the character Emily makes when she says life should be valued, "every, every minute." Leah James, the talented newcomer who plays Emily, when asked what she thought of being in this production, said, "I love the story line and the important lesson it teaches."
Sovereign Grace Co-op Drama club has been performing together for seven seasons, and each member delights in working together to bring quality plays to the community. William Mills, who plays the professor, belligerent man, and a baseball player said, "I am really happy with the cast this year. They exhibit a lot of talent, and they work hard to become their characters. Plus, it is a pleasure to work with them. I look forward to the final production."
This club, comprising homeschool students in grades 7-12, was created out of a joy for the performing arts and a desire to give students confidence to share things that matter to them with anyone, anywhere. Some of the students have gone on from this club to arts programs in college, and others have begun their own troops, performing for local children on a regular basis. The ongoing aim is to bring community members closer through the presentation of uplifting, entertaining plays.
"Our Town" is for all who have experienced even one day of joy, love, and life. Experience a treasured moment with the cast at one of their three shows.

Performances will be held in the main auditorium of Sovereign Grace Church, 5200 Ox Road, Fairfax on Jan. 22 and 23 at 7 p.m. They will also have a matinee on Saturday, Jan. 24 at 1 p.m. Tickets will be available at the door: $8 for adults, $5 for ages 3-17. If you would like to know more, visit our Facebook Page: Sovereign Grace Co op Drama, send an email to mchiaty@yahoo.com, or call 703-691-0600.