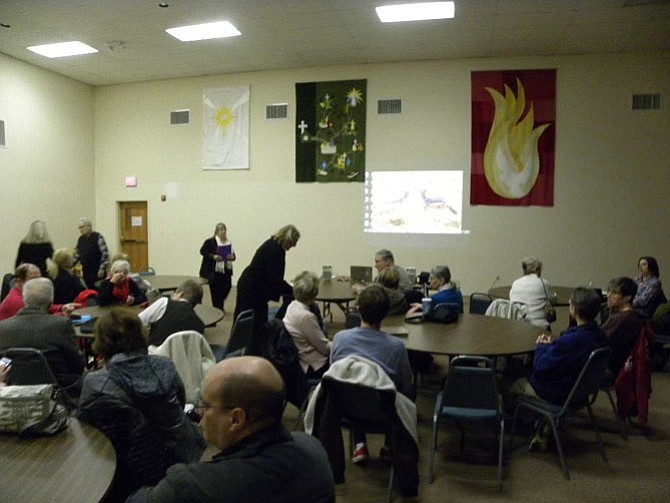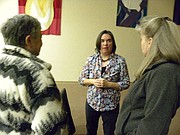 The Burke Historical Society marked its annual meeting on Sunday, Jan. 25, at Abiding Presence Lutheran Church in Burke, with the unsolved murder of 14-year-old resident Eva Roy in 1918.
Speaker Cindy Bennett became interested in the Eva Roy case while going through a list of people supposedly killed by the Bunny Man, an urban legend figure which gained prominence in Fairfax County in the 1970s.
Bennett said she knows that there is no way the Bunny Man was responsible for the death of the girl. She used newspaper archives, court records, and genealogy databases to research the case, which grabbed headlines due to the sensational nature of the crime and the trial that ensued.
Historical society president Jon Vrana said that the almost 45 attendees was "the best crowd we've had." One issue of concern for the group this year is the 1927 Burke Post Office building on the Young property close to downtown Burke, which is on land that is slated for development. Vrana said that there are plans to have the building moved to another location and that he hopes that it can become a museum for the society.
Another historic site the society is monitoring is the sale of the Silas Burke House property to Sunrise Development. Vrana advised members to send their comments before the Jan. 29 planning commission meeting.
The Planning Commission office's number is 703-324-2865 (TTY 703-324-7951). Its email address is plancom@fairfaxcounty.gov.