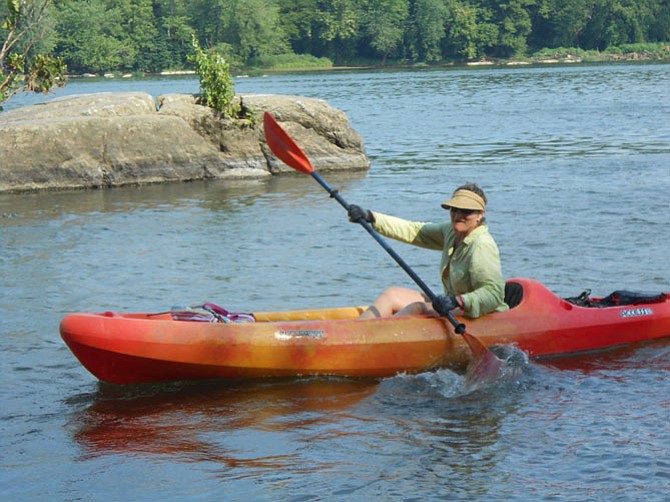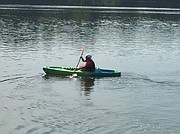 Riverbend Park is a popular outdoor destination as its fishing and hiking trails exhibit the diverse wildlife in Great Falls, yet kayaking is the biggest hit during the summer months. Stretching along the Potomac River, Riverbend Park has a wide range of kayak activities, such as the mini float trip which is a 1.5 mile instructor-led journey, while 8.5 mile float trips to Algonquin Park are also led by instructors who provide top quality kayaking equipment and instruction. According to kayaking instructor Colin McCahill, the most popular activities have been the Friday night sunset tours, in which kayakers enjoy the beautiful views along the Potomac River from 5:30-7:30 p.m. If you are an early morning adventurer, then be sure to check out the Sunday sunrise tours, which last from 7-9 a.m.
Kayakers at Riverbend Park are often repeat customers who cannot get enough of the adventure and wildlife scenery the Potomac River has to offer. Rhonda Glasmann is confident she will continue being a repeat customer at Riverbend Park, as it has "great quality equipment and kayaks". Glasmann also enjoys Riverbend's other amenities: "It is a beautiful park and trail with a wonderful deck to relax at, while the nature center is great for both children and adults."

Every morning bird watchers explore the park, which is home to turkeys, owls, great blue herons, and bald eagles, along with hundreds of other rare and unusual wildlife species. The diverse wildlife and beauty of the Potomac River makes Riverbend Park and its kayaking activities the perfect outdoor destination and optimal way to spend a beautiful summer day in Great Falls.