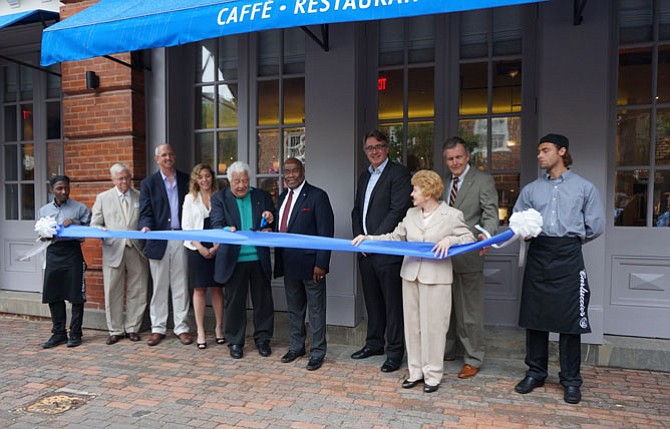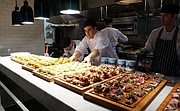 It was love at first sight as more than 175 people turned out for the grand opening celebration of Carluccio's, an Italian restaurant and market making its U.S. debut in Alexandria.
"It's wonderful to open a Carluccio's in America," said Antonio Carluccio, who was on hand to greet guests at the June 2 opening. "We looked at cities like New York and San Francisco but Alexandria was different and was more after my heart."
Located at 100 King St. in Old Town, the opening marks the first U.S. location for the London-based chain. More than 100 Carluccio's restaurants are currently in operation in Europe and the Middle East.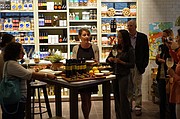 A longtime wine importer, Carluccio founded his first restaurant in 1991 in Covent Garden. He is the author of more than 20 books on Italian cuisine and has appeared in several food programs. He personally trained executive chef Alfio Celia on the recipes to be used in the Alexandria location.
"Everything is wonderful," said Volunteer Alexandria executive director Marion Brunken. "I can't wait to come back for another meal."
Located at the corner of Union and King streets, the 1871 building had been vacant for several years before Carluccio's began extensive renovations in 2014.The 6,500-square-foot space covers three floors and includes a first floor market selling wines, foods to go and more than 80 imported Italian products.
"We encountered a lot of structural issues during renovations," said Mike Keefe, director of international development for Carluccio's. "But [building owner] Doug Jamal and city officials were great to work with. We had fantastic support all around."
An open kitchen is located on the second floor along with the main dining room. Outdoor seating is planned for breakfast, lunch and dinner.
"This is very exciting," said Walter Clarke, vice president of Burke and Herbert Bank and board chairman of the Chamber of Commerce. "This is a fantastic location and tonight brought out a diverse crowd and outpouring of support from the community. Carluccio's authentic cuisine is a great fit for our authentic and historic city."
Carluccio's is located at 100 King St. For more information call 703-566-5293 or visit www.carlucciosusa.com.