As summer gets underway, so does time spent outside. The American Society of Landscape Architects recently released the results of its 2015 Residential Landscape Architecture Survey, a list of trends in outdoor design that yields a bounty of backyard design ideas. From adding a pond to planting a garden, local landscape gurus explain how these trends can be used to transform an outdoor space into a favorite escape.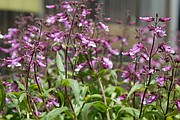 The top landscape and garden elements include native plants, vegetable gardens and low-maintenance landscapes. "Since native trees and shrubs are meant to grow here, they're easier to take care of and they're lower maintenance," said Janet Darab of Cravens Nursery in Fairfax.
"I think there is an increased awareness of the benefit in planting native," said Patrick Lawver of Nature By Design in Alexandria. "If you are planting natives, they should be able to maintain themselves. If they are planted in the right area and planted correctly, you don't have to water them once they get established, so you won't have to rely on water that much."
Dogwoods, redbuds and magnolias are native trees that Lawver says are among the most popular in the Washington, D.C., region. Iris, milkweed and butterfly weed are some of the most popular native flowers. "A lot of people are liking butterfly weed because it's great for attracting monarch butterflies."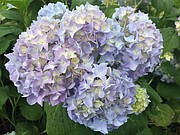 Experts also recommend amateur gardeners think about what type of plants are appropriate for their yards. "For example, if someone has a small backyard garden, there are some plants that grow aggressively that we don't recommend because you'd have to constantly cut them back to keep them under control," said Lawver. "There are some plants that grow better if you have wet soil and some that do better in dryer soil. The bottom line is that they're all low maintenance as long as you're planting them into the right situation."
Raised garden beds are also popular. "One of the advantages of raised beds is that they discourage critters like rabbits from getting in and digging stuff," said Lawver. "Raised beds often hold moisture really so well there is not as much maintenance with the plant."
Among the most popular outdoor design elements, as reported in the American Society of Landscape Architects survey, are fire pits and fireplaces, lighting and grills. One pavilion, built by Rill Architects for a Potomac, Md., home, incorporates the three elements and can serve as inspiration for those who want to create an outdoor oasis.
The space was created as a place to enjoy nature while relishing the comforts of home. "[It] creates a seamless transition between the house and yard," said James F. Rill, AIA of Rill Architects.
A ceiling fan cools the space during warm weather and a stone fireplace warms it when the temperature drops. A mahogany pergola hovers above the terrace. Outdoor chairs, along with low walls that are made of stone, provide seating for entertaining. The floor of the pavilion is made of flagstone.
The pavilion offers of view of the home's English garden, including a pond and walking bridge, and its terrace overlooks a saltwater pool. A gatehouse connects the updated rear porch to the expanded garage. "Now the outbuildings offer an oasis to enjoy nature from both inside and outside the home," said Rill.