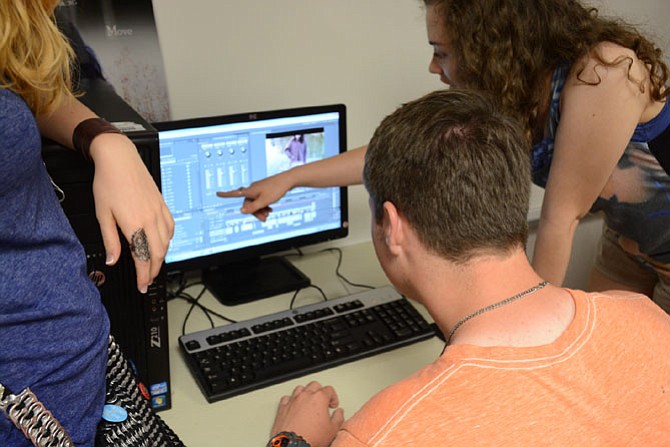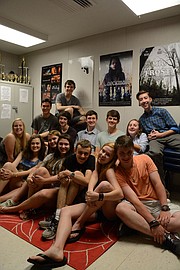 Imagine a world where computerized conscience implants advise humans on right and wrong. That's the premise of "Voice of the Goddess," a science fiction concept film by Robinson Secondary School seniors Zaq Brinsfield and Isaiah King. Their teacher Jody McCabe describes them as "The Coen Brothers" of the class.
That class is an International Baccalaureate (IB) intensive film studies program that spans two years of students' high school careers. Brinsfield and King are among the third set of seniors to graduate after completing the program, which now has nearly 100 students enrolled.
For International Baccalaureate consideration, students must complete a rigorous set of assessments, including writing a 15-page documentary script, completing a 15-minute oral commentary on a specific five-minute film clip and producing a six- to seven-minute film in groups of four or fewer.
Chandler Cole initially signed up for the class thinking the workload would be light, as "something on the side," he said. Soon he learned much more effort was required. And as a member of a group working on a film, "it made me pull my own weight," he said. If he failed in his work, "it's a stain on the class, my group's film is left without an editor."
FILM GENRE, history, theory and production are all facets of the two-year program, but teamwork in creating a short film in groups was a primary challenge and achievement for the students.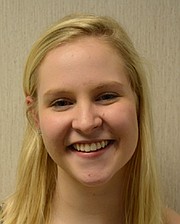 "Some things we had to compromise on, some things I needed to keep," said Katie Steinbauer, who directed the film "Elephant" about dementia and Alzheimer's disease with classmate Shilpa Cherian as editor and cinematographer.
"Elephant" won Best Film for the Kerela Association of Greater Washington Talent Time, finished fourth in the Virginia High School League Film Festival "Narrative" category and is entered in the Clifton Film Fest taking place July 18. The other films produced by students in the class are also entered in the Clifton competition.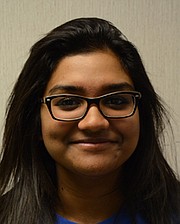 Steinbauer plans to move to Brooklyn, N.Y., after graduation and work for Miramax while studying film at Brooklyn College.
Making films about social issues appeals to her because, "Film is a way for me to speak out, be someone's hero, ignite a child's imagination," she said.
Jody McCabe has taught this group of 21 seniors for the last two years. "I get so much energy from what they do," she said. "It's giving them creative license and pushing them."
Inspired by her students, McCabe plans to make a film over the summer documenting a day in the life of her daughter who has a disability.
"These are not just ordinary high school film students," McCabe said in an email, "these are students who have immersed themselves into the study of film the last two years of their high school careers and many have chosen film as their life's passion."
"I have a love of films in general and I've been wanting an outlet for that passion," said Alex Rigsby, who plans to pursue film in the fall at the University of Richmond.
Alex Bulova said learning about film analysis has a wide-reaching importance. "We consume so many images," he said, "but there's not enough emphasis put on understanding the why."
For Chloe Grinstead, "the class has helped me see film as more of an art form." Grinstead remembers a fourth grade project analyzing the George Lucas classic film "American Graffiti." "I thought movies are magic -- why is he strapped to the side of the car filming? It was the first time that registered, Oh wow, they did that on purpose."
FOR MORE INFORMATION on the Clifton Film Fest, visit www.cliftonfilmfest.com. Steinbauer and Cherian's film "Elephant" can be viewed on YouTube here.