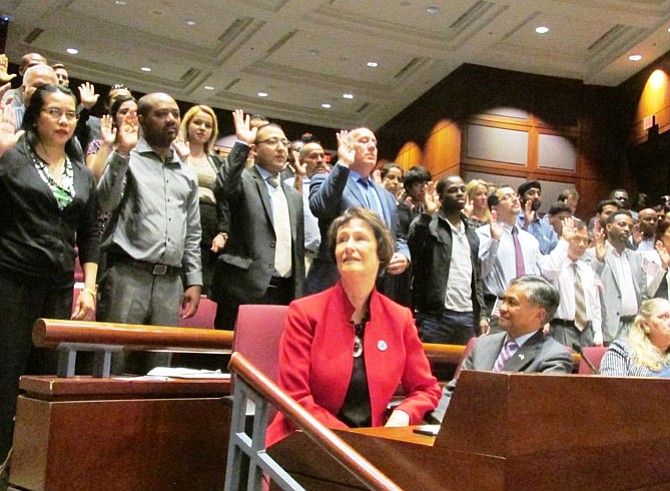 Since 2009, the Fairfax County Asian American History Project has sponsored a yearly naturalization ceremony for new Americans. At the ceremony Friday, June 12 at the Fairfax County Government Center, 100 new Americans hailing from 38 countries took an oath of allegiance.
Kimberly Zanotti and Hans Siebert of the Washington Field Office of the U.S. Citizenship and Immigration Services were on hand to officiate and present the new citizens with certificates.
Burke resident and candidate for Springfield district supervisor Corazon Foley founded the Asian American History Project in 2007.
The organization started sponsoring the naturalization ceremonies, Foley said, "to commemorate the many years of struggles for citizenship rights by the Asian American community and to celebrate the progress in American civil rights, particularly in Fairfax County."