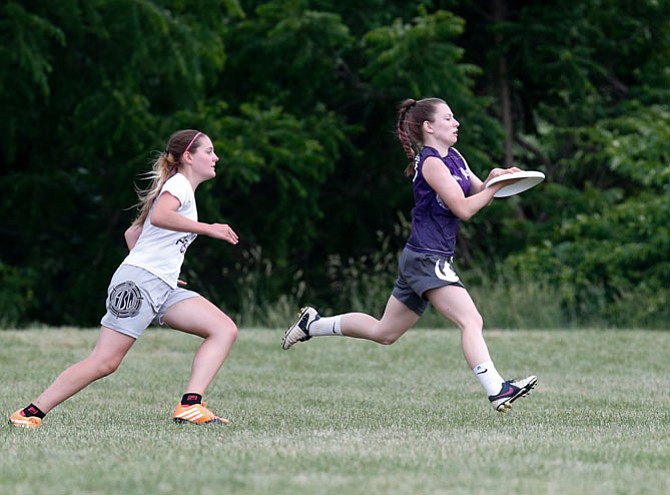 Arlington — In a flurry of flying plastic disks, Virginia's high school state Ultimate Frisbee tournament was held on two weekends in May, and when the discs settled, teams from Arlington had won both the boys' and girls' championships.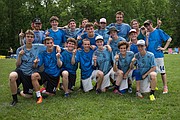 The Yorktown High School boys won top spot by defeating Woodside High School, located in Newport News, by a score of 13-6 in Fredericksburg on May 17.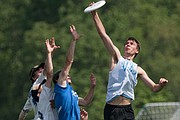 "Yorktown Ultimate's first state championship was a victory for and by the whole team," said Yorktown co-captain Sean McSweeney. His co-captain, Joe Freund, said, "After losing the state championship two years in a row, it felt amazing to finally win it."


A newly formed girls' team representing both Washington-Lee and Yorktown High Schools outscored the team from H-B Woodlawn by 11-5 at Lake Fairfax on May 31. "We went from nothing to state champs in one year," said co-captain Rachel Hess. "The best part is that we got to showcase some incredible girls' Ultimate."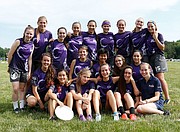 Abby Kent, co-captain of the team, said, "Winning States was one of my proudest moments. We showed people that we were a force to be reckoned with."


Other Arlington teams also made strong showings. H-B Woodlawn boys came in third place in the state, and Washington-Lee boys came in fourth place.


The tournament drew 16 boys' teams from across the state and 6 girls' teams. Arlington, which is becoming a local center of high school and middle school Ultimate Frisbee, sent 10 teams altogether, including varsity and JV squads.


The H-B Woodlawn boys' and girls' JV teams also won Spirit Awards for their sportsmanship at the tournament.


Invented by New Jersey high school students in 1968, Ultimate Frisbee is a fast-paced sport in which two teams try to advance the disc the length of the field and into the end zone. When a player catches the disc, he or she must stop running and pass to a teammate. The sport is characterized by its lack of officials or referees and the players' adherence to "the spirit of the game," a principle that emphasizes sportsmanship and fairness. Many former Arlington Ultimate players have gone on to captain their college teams, and several have played professionally.


To learn more about local youth Ultimate in Arlington, go to http://www.yula-ulti.org or contact codyyula@verizon.net.