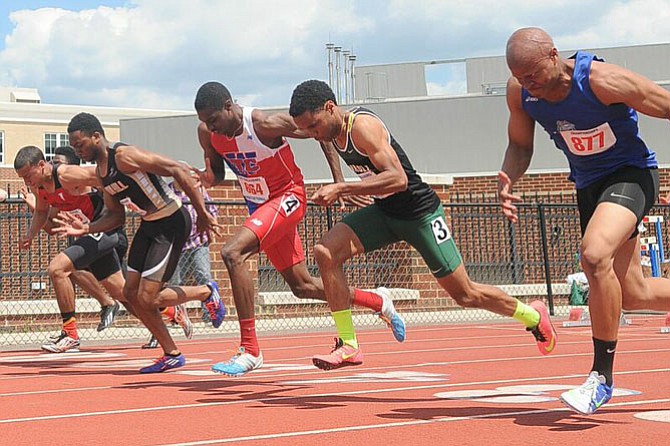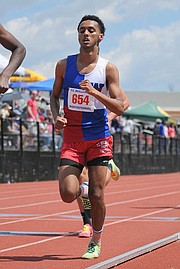 The T.C. Williams boys' and girls' track teams each took first place at the T.C. Williams Invitational on May 2.
The boys' team totaled 83 points. Oxon Hill (72) finished runner-up, followed by Lake Forest (54) and Tuscarora (39.5).
TC's Noah Lyles won the 100-meter dash with a time of 10.53, and the high jump with a clearance of 6 feet, 4 inches. Josephus Lyles took first in the 200 (21.36).
In the 1600, TC senior Anteneh Girma finished runner-up (4:27.46) and sophomore Jack MacKay finished fifth (4:36.6). Girma also finished second in the 3200 (9:48.92).
Joshusa Kelley placed fourth in the 110 hurdles (15.8) and Samuel Sarkodie finished fifth in the discus (131-11). Mahlique Booth finished second in the triple jump (44-10) and placed third in the long jump (20-9).
The boys' 400 relay team (Kai Cole, Booth, Tre'kel Lockett, Isaih Clarke) finished third (43.81).
The T.C. Williams girls' team won with a score of 81. Madison finished second (58) and Churchill was third (45).
TC junior Olivia Tardieu won the pole vault with a clearance of 10 feet. Sophomore Sarah Leckman won the shot put (39-8 ¾)
Senior Iye Massaquoi finished second in the discus with a throw of 123 feet, 4 inches and third in the shot put (35-0 ¾).
Bhrandi Crenshaw was runner-up in the high jump (5-4) and triple jump (37-2), and third in the long jump (16-6 ¾).
The 400 relay team (Khaliah James, Allahsha Farmer, Dakota Kindred, Kyra Parker) finished runner-up (49.73).