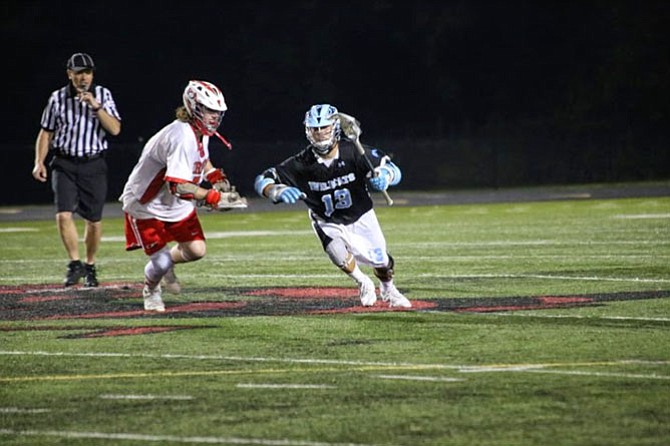 On May 5, the Centreville and Herndon boys' lacrosse teams battled in a game that was tight until the closing minutes.
Herndon opened the game with a sudden three-goal burst, but Centreville scrambled back to take a 5-4 lead at the end of the first quarter. The game was tied 8-8 at halftime but the Wildcats found themselves down by two early in the fourth.
Kyle Richbourg scored the next Centreville goal with seven minutes left, followed by a John Tarver goal to tie the game. With hope restored, the Wildcats went on a scoring melee, closing the game with another five goals for a 17-12 win.