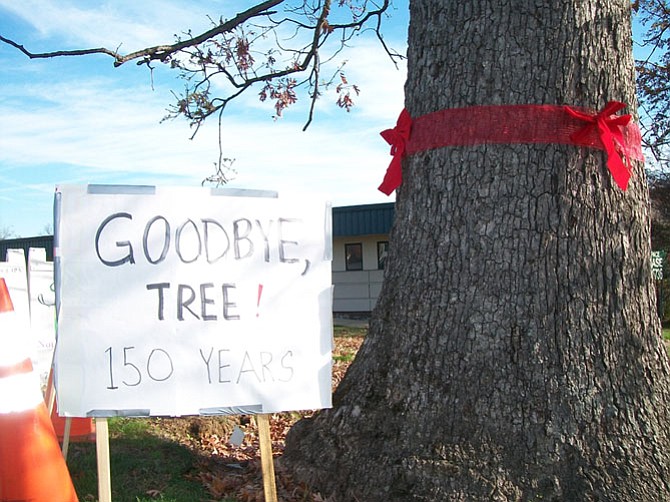 This week, the Virginia Department of Transportation chopped down the oak on Georgetown Pike and Walker Road that Great Falls Citizens Association and residents had been rooting for.
"VDOT has worked closely with GFCA to analyze that tree, there had been two trees there, one was determined to be unsafe. They were monitoring the one that was left," said Dranesville Supervisor John Foust.
Foust said Great Falls Citizens Association wanted to be absolutely certain that if the tree is going to come down it's going to come down because it has to come down
"VDOT is adamant that it is not safe and don't want to risk people's lives," said Foust.
Foust referenced "a horrible accident" a few years ago on Georgetown Pike when a tree fell on Georgetown Pike and killed a driver.
"We all love our trees, but VDOT has a responsibility to make sure we're safe," he said.