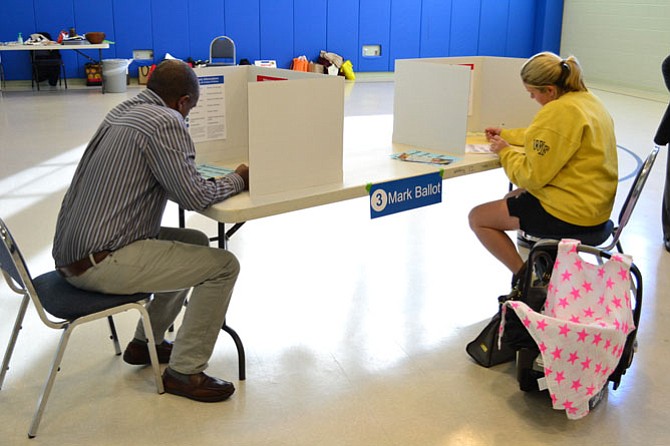 It was a beautiful, sunny day in Arlington for Election Day, but election officials are expecting low-voter turnout. Arlington County "didn't expect turnout to be high the year before the presidential election," said Mike Warner, the chief election official at the Woodlawn precinct.
Todd Parker, the election chief for the Overlee Knolls precinct, said the county was predicting a voter turnout rate of 35 percent. Parker laughed when he said that Overlee Knolls has 32,000 voters in his precinct but only 1,000 ballots on hand.
Yet, there were still many dedicated voters who came out to cast their vote. Katy Irene St. Marie said that her main concerns were "roads, infrastructure, and affordable housing." She would like to see a "limited tax" be put in place for roads instead of using tolls.