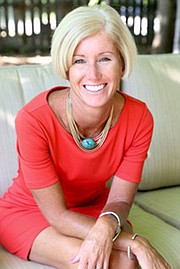 Westbow Press has released Tracey Casciano's new book, "Out of the Darkness, Into the Light: A Story of Faith and Forgiveness After Child Abuse."
The book is an inspiring and encouraging story. In this honest and raw memoir, Casciano shares her experiences of an abusive childhood and damaged relationships. Amidst the difficulties, people and circumstances are placed in her path which lead her on a faith journey towards belief in Christ, forgiveness, hope and grace. It is an inspiration for anyone with inner doubts and struggles, which is all of us.
The book is available for purchase on amazon.com and BarnesandNoble.com.
Casciano has a background in education and was a history teacher for eight years in FCPS, where she was also the sponsor for the Fellowship of Christian Athletes. At her church, Casciano is the executive assistant to the pastor and volunteers as a leader for the youth group. She has been on two mission trips to Guatemala. She lives in Lorton with her husband and four sons.
Tracey blogs at http://ephesians2v8.wordpress.com.