Saturday/Oct. 17
Family Halloween Party. 11 a.m. Patrick Henry Library, 101 Maple Avenue East, Vienna. Come join the fall family fun at the Town of Vienna Halloween On The Green event. Activities include a costume parade, spooky crafts, games & prizes, storytelling, moonbounces and more.
Thursday/Oct. 22
Haunted Gingerbread Houses Workshop. 6:30-8 p.m. McLean Community Center, 1234 Ingleside Avenue, McLean. Tickets: $35-$45.
Halloween Bunco Night Benefit. 7-9 p.m. The Vienna Art Center, 115 Pleasant Street NW, Vienna. Games, food and wine, and art works. Come in costume, if you like. Space is limited and a $20 donation reserves your seat. http://viennaartssociety.org/events-exhibitions/.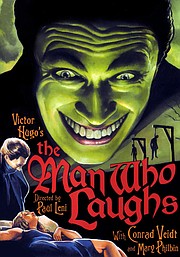 Sunday/Oct. 25
Trunk or Treat. 11 a.m. Great Falls United Methodist Church, 10100 Georgetown Pike, Great Falls. Community event. Children 5th grade and under. Free. youth@greatfallsumc.org.
Wednesday/Oct. 28
69th Annual Vienna Halloween Parade. 7 p.m. Maple Avenue, Vienna. With the theme of "Celebrating 125 Years of the Town of Vienna" come in costume to celebrate Halloween. Visit www.viennava.gov.
Friday-Saturday/Oct. 30-31
Water Pumpkin Patch. Friday, 5-7 p.m. Saturday, 11 a.m.-3 p.m. Tysons YWCA, 8101 Wolftrap Road, Vienna. Come ready to have fun, swim in the pool with the pumpkins and pick one to go. $6 per person, $20 per family. karen@neptune-aquatics.com.
Saturday/Oct. 31
"The Man Who Laughs." 2 p.m. The Alden, McLean Community Center, 1234 Ingleside Ave., McLean. Based on a Victor Hugo novel, this sad, horrific and swashbuckling film is a great way to start off Halloween celebrations. $12, $8. www.aldentheatre.org.