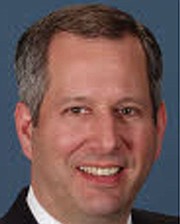 Independent
Age: 51
Family:
Wife—Deb Antonini-Cefaratti
Stepdaughter—Anna Antonini
Stepdaughter—Gina Antonini
Stepson—Nicholas Antonini
Education:
St. Anselm's Abbey School, Washington, D.C. (1982)
B.A. – The Catholic University of America (Major: English; Minors: Accounting/Philosophy), Washington, D.C. (1986)
MBA – Georgetown University McDonough School of Business, Washington, D.C. (1997)
Defense Acquisition Workforce Improvement Act (DAWIA), Level II Certification in Government Contracts (1993)
Offices held, dates:
Occupation and relevant experience:
Lieutenant Commander, Supply Corps, USNR (Active: 1987-1994); (Reserves: 1994-2000)
Disbursing Officer, Ship Store Officer, Food Service Officer—USS Austin (LPD-4)
Contracts Officer—Defense Contract Management Command International (Dayton, OH)
Supply Officer—NAVEODTECHDIV (Indian Head, MD)
Contracts Officer—Deployable Contract Admin Team 4 (Fort Belvoir, VA)
Contracts Manager—Lockheed Martin, Washington, D.C. (1995-1996)
Aide to the CEO—Force Computers, San Jose, CA (1997-1998)
Independent Consultant, Palo Alto, CA; Washington, D.C.; Andover, MA; New York, NY (1998-2001)
Director of Business Development —Sentori, Inc., Laurel, MD (2001-2006)
Associate Broker and Managing Broker—Weichert, Realtors, Alexandria; Great Falls, VA (2007-2013)
President and Principal Broker—Potomac River, Realtors, Alexandria, VA (2014-present)
Community involvement: Alexandria Business Owner as President and Principal Broker, Potomac River, Realtors
Past President, Seminary Ridge Civic Association
Website: www.philcefaratti.com
Email address: philcefaratti2015@gmail.com
Twitter handle: PCefaratti2015
Name three favorite endorsements: In no particular order: Democratic voters; Independent voters; and Republican voters


QUESTIONS:
What is one issue that defines your call to serve, why does it matter, and how will you tackle it?
My professional career has been focused on service. I have a continued desire to serve my community and all Alexandrians. My call to action is to ensure our school system improves dramatically. ACPS are ranked 94th in Virginia, while our neighboring jurisdictions ranked first through fourth. Although many students excel, too many are left behind. This is not a condemnation of our City, residents, or teachers. Rather, it is a call to action. Today, I draw a line in the sand and say we will improve our schools and become competitive with our neighboring jurisdictions. We must give all children every opportunity to succeed.
What distinguishes you from your opponents and why should voters choose you?
I have several unique characteristics. I am the only non-partisan candidate and will serve Alexandrians equally. Second, I am one of only two candidates with an MBA. I have the broadest range of private and public sector experience. I have served as a Navy officer; worked for high tech companies in multiple sub-industries; and I am currently a business owner in Alexandria. My functional experience includes commercial and government contract management, corporate strategy, mergers and acquisitions, business development, sales, corporate finance, and business modeling. My broad-based background provides a wide range of perspectives unique to me. I will bring this experience to bear for you when elected.

Beyond funding, how else can city government help the school system?
City Council needs to work cohesively with the School Board regularly to ensure we are working toward the same goal with the same vision of how to get there. Allocated funds must be spent efficiently and effectively to focus spending on programs and teachers' salaries, with the ultimate goal of providing ALL students the greatest opportunity for success. Additionally, the voices of teachers in the classrooms must be heard to properly understand how they can best educate our students. Finally, we must add a layer to include after-school programs through Recreation, Parks, and Cultural Activities, which should be offered at no charge.
How do you convince citizens that you are truly listening to them even when you have to disagree with them?
Most of my professional life has been spent in customer service and as a negotiator, requiring empathetic listening skills. When addressing issues with another party, I listen to their viewpoint, assess it, and provide feedback to confirm my understanding of their position. Creating a feedback loop may not result in agreement, but it will create mutual understanding and mutual respect. By taking the time to listen and explain my understanding of a position, I demonstrate I've listened, even if I do not agree with the position.
Any number of economic hiccups beyond the city's control (federal government, economic downturn, etc.) could force re-ordering of city budget priorities. For reductions, which three areas would you turn to first?
First and foremost — regardless of economic hiccups — I will push for improvements in the operational efficiency of our City government to maximize the effectiveness of our current tax dollars. Looking at specific budget cuts, I would focus first on an across-the-board cut for all external consultants, an expensive crutch used by the City for years. As I have stated before, I will turn to the following resources: students at local universities willing to work for credit; and local residents with subject matter expertise. The second target will be the Patrick Henry school project. Even Councilmembers Chapman and Smedberg have expressed apprehension about the project, which needs to be reconstituted as a renovation and expansion, rather than a rebuild. Lastly, Potomac Yard Metro poses a great financial risk as currently planned: requiring a special residential tax district of which I don't approve; forecasted business tax revenue; and no allowance for cost overruns. Any additional financial hiccups make the risks even greater.
If you were given $1 million to spend any way you would like for the betterment of the city, how would you spend it?
Simply put, I would use $1M to enhance my existing plan to eliminate fees for children at recreation centers. Any additional monies would go toward improving maintenance of facilities and equipment and also increasing the number of free after-school programs offered.