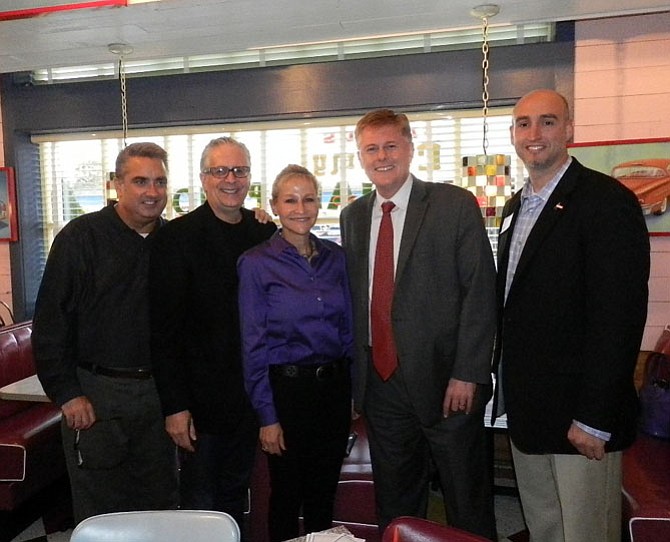 Fairfax County reports nearly 160 domestic violence arrests are made each month in the county. To bring more attention to this issue and in light of October being declared Domestic Violence Awareness month in Fairfax County, supervisor John Cook (R-Braddock) hosted his third annual Stop Domestic Violence Community Awareness Event on Oct. 15 at Chuy's restaurant in Fairfax.
Fairfax Mayor Scott Silverthorne and Fairfax County Sheriff Stacey Kincaid were co-hosts of the event, which also featured executive director and chief executive officer of Shelter House Joe Meyer.
"Fairfax County is committed to helping those affected by domestic violence," Cook said in a statement. "As a community, we are all working hard to shed light on the issue of family violence in an effort to reduce its occurrence within our county and to provide those affected with knowledge on where they can get much needed assistance. There are so many people who work very hard behind the scenes and I want to especially thank them for all that they do for this cause."
For more information on domestic violence statistics in Fairfax County, additional awareness events and other resources, visit www.fairfaxcounty.gov/domesticviolence.