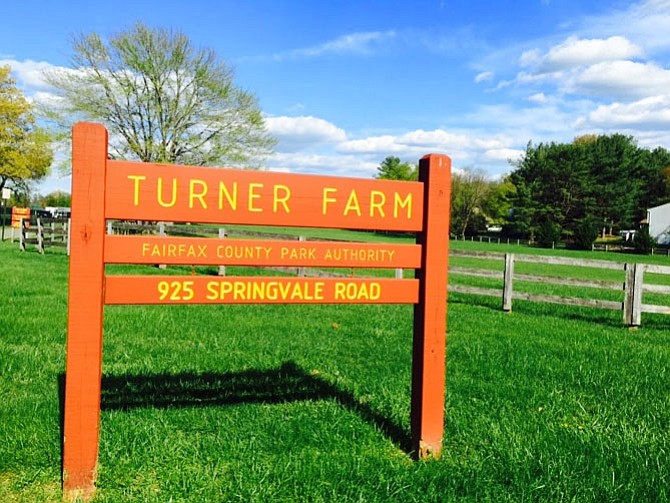 CANDIDATE PROPERTIES
Virginia enabling legislation requires a property to be historic and publicly owned to be considered eligible for a potential Resident Curator Program. Additionally, listing in or determined eligible for listing in the Fairfax County Inventory of Historic Sites was the threshold used in this study for a property to be considered historic. The following criteria have been established to rank properties to determine the order in which each property should enter the program, if established.
These criteria could also be used to determine the eligibility of properties for the program that are not currently identified in this list: property is underutilized; no direct or immediate use, either currently or in the foreseeable future; need for substantial rehabilitation; public interest; integrity; utilities are connected or available; access to the property.
SOURCE: Fairfax County Resident Curator Program Study, 2014
The Virginia General Assembly enacted legislation in January 2011 to ensure that local jurisdictions establish a Resident Curator Project.
Fairfax County is the first Virginia locality to pursue establishing such a project.
The Resident Curator Project Team held its inaugural meeting Monday, Aug. 24 in the Fairfax County Government Center.
Nineteen county properties made at least an initial cut from a list of 340 sites on the Fairfax County Inventory of Historic Sites.
Resident Curator Project Team will hold public information meetings and issue requests for information as details of the program develop.
Possible properties include:
In Great Falls, there's the Turner Farm House on Georgetown Pike and the Purple House on Walker Road.
In McLean, the Pimmit Barn on Cherri Drive, Lewinsville House on Chain Bridge Road have potential for being considered.
In Vienna, Lahey Lost Valley House on Brookmeadow Drive, the Ashgrove House on Ashgrove House Lane and Hunter House, on Courthouse Road, could qualify.
In Herndon, Leesburg Pike is home to the McDannald House and Dranesville Tavern that have historic qualifications.
In Oakton, there's the Gabrielson House on Leeds Road.
Lorton had the most properties of any town, including the Barrett House, Stepson House, and the Hannah P. Clark House, all three on Furnace Road, the Minnick House on Old Colchester Road, the Lipscomb House (Physician's House).
Most of the properties are owned by the Fairfax County Park Authority, with the exception of Physician's House in Lorton and Purple House in Great Falls, both owned by the Board of Supervisors.
"The end goal is to rehabilitate and maintain underutilized historic properties and provide periodic public access to appreciate the historical significance of the properties," according to county documents.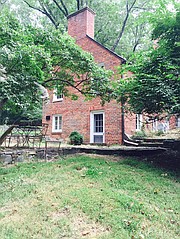 "EACH OF THESE properties is so unique," Cindy Walsh, of the Park Authority's Resource Management Division, said at the inaugural meeting on Monday, Aug. 24. Walsh said she had heard not only from individuals who would be interested in living and restoring historic sites, but nonprofits, citizens associations, wineries, restaurants, art galleries, and a beekeeper.
The group will meet in September to try to determine how to proceed.
For example, the group knows there's a lot of interest in Turner Farm House in Great Falls, including from Great Falls Citizens Association, but Turner Farm House could be a very complicated process with master plan process that needs to be followed.
"I have people who are really interested in Turner Farm," said project manager Denice Dressel, Park Authority Resident Curator Project manager.
On the other hand, starting with a historic house on the list that is already ready for residential use compatible with Planning and Zoning might quicken getting started, said Michael Thompson from the Fairfax County Park Authority Board. Request for information and proposals, part of the process, would be significantly different depending on which properties are considered, he said.
"It's critical knowing which properties are on the table," said Christopher Daniel, from the Architectural Review Board.
The next group meeting is scheduled for September, and more will be known by that time.
The group already has compiled lists ranking properties in terms of historic and publicly owned prerequisites, whether properties have been underutilized, the conditions of the properties, the public interest, location, design, setting, materials, workmanship, if properties have electricity, water and sewer utilities in place.
RESIDENT CURATOR PROGRAMS identify publicly-owned historic properties with no immediate or practical public use and through an open and competitive process, select outside parties with skills, resources and vision to rehabilitate a property in accordance with accepted preservation standards for historic buildings. In exchange for rehabilitating the property, the curator gains use of the property and pays no rent.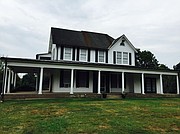 Possible Sites
A report commissioned by Fairfax County in 2014 ranked some of the possible properties for the Resident Curator Program in the order shown here. County staff caution that planning for the program is in its earliest stages and speculation about any particular property is premature.
Name, Address, Park
Barrett House, Furnace Road, Lorton, Laurel Hill Park
Lahey Lost Valley House, 9750 Brookmeadow Drive, Vienna, Lahey Lost Valley Park
Gabrielson House 2514 Leeds Road, Oakton, Difficult Run Stream Valley Park
Lamond House, 7509 Fort Hunt Road, Alexandria, McCutcheon Park
Physician's House (Lipscomb House), Unnamed Service Road, Lorton
Stempson House, Furnace Road, Lorton, Laurel Hill Park
Ash Grove, 8881 Ashgrove House Lane, Vienna, Ash Grove Historic Site
Hannah P. Clark House (Enyedi House), 10605 Furnace Road, Lorton, Old Colchester Park and Preserve
Hunter House, 9537 Courthouse Road, Vienna, Nottoway Park
Minnick House, 10419 Old Colchester Road, Lorton, Mason Neck West Park
Turner Farm House, 10609 Georgetown Pike, Great Falls, Turner Farm Park
Banks Property, 7400 Old Telegraph Road, Alexandria, Olander and Margaret Banks Neighborhood Park
Lewinsville House, 1659 Chain Bridge Road, McLean, Lewinsville Park
Pimmit Barn, 1845 Cherri Drive, McLean
Dranesville Tavern 11919 Leesburg Pike, Herndon, Dravesville Tavern Historic Site
Stone Mansion, 3900 Stoneybrooke Drive, Alexandria, Stoneybrooke Park
Clark House 6332 Bancroft Mews Drive, Falls Church, Clark House Park
Purple House, 720 Walker Road, Great Falls
McDannald House, 11903 Leesburg Pike, Herndon, Dranesville Tavern Historic Site
SOURCE: Fairfax County Resident Curator Program Study, 2014 Final Report by John Milner Associates Inc. http://www.fairfaxcounty.gov/parks/plandev/downloads/resident-curator-program-final-report.pdf