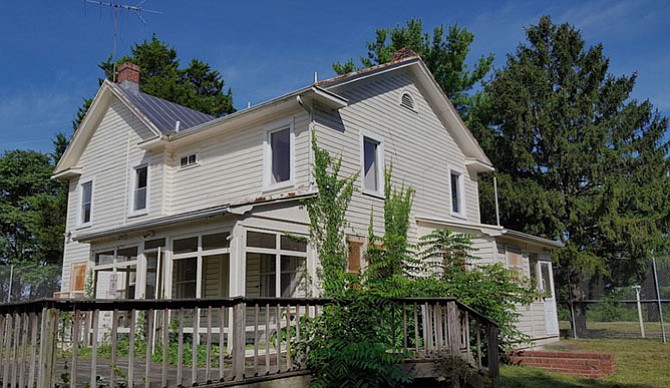 The Stempson House is the first historic property under rehabilitation through Fairfax County's Resident Curator Program. In just the first year of an 8.8-year lease signed in December 2017, Steven J. McCullough has tackled a variety of improvement projects and is opening the house to the public to share his progress.
The Resident Curator Program provides the opportunity for individuals, non-profit and for-profit organizations to secure long-term lease agreements in beautiful public park settings in Fairfax County. The curator leases are without charge in exchange for a financial commitment towards approved rehabilitation of the Park Authority's underutilized historic properties. Curators are determined through an open and competitive application process, based on a number of criteria, including a formal proposal, demonstrated experience, competency in historic preservation techniques, financial capabilities, and the incorporation of public benefits.
An open house for the Stempson House will be on Saturday, April 27, 2019 from noon until 3 p.m. Attendees can tour the house and its grounds. Parking is available on site. Stempson House is located at 9501 Furnace Road in Lorton.
The Stempson House is a circa 1932 vernacular farm style residence with Colonial Revival style elements. The home is significant due to its association with the Occoquan Workhouse and Reformatory, later known at Lorton Prison. Lorton Prison is significant due to the incorporation of Progressive Era reform ideals and for its association with the Women's Suffrage movement of the early 1900s.
The Stempson House and associated garage are listed as contributing structures to the D.C Workhouse and Reformatory Historic District on the National Register of Historic Places.
For additional information visit online at https://www.fairfaxcounty.gov/parks/resident-curator-program. or contact Stephanie Langton, manager of the Resident Curator Program at 703-324-8791.