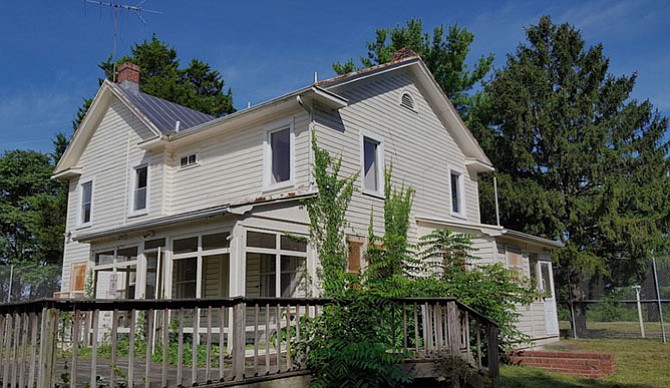 Mount Vernon District Supervisor Dan Storck and Chairman Sharon Bulova announced the next potential match of a resident curator with a historic Fairfax county home.
The county will decide on subleasing the Stempson House at 7520 Furnace Road in Lorton to Resident Curator Steven J. McCullough at its next Board meeting on Nov. 21, 2017.
"I'm looking forward to this," said Chairman Sharon Bulova.
"I am very much as well," said Storck. "We have several properties that lend themselves to this" program.
The county's Resident Curator Program is designed to preserve historic properties by offering long-term leases to qualified tenants who rehabilitate and maintain the historic houses. A curator can be a private citizen, a nonprofit entity, or a for-profit entity, according to county documents.
THE STEMPSON HOUSE gets its historic significance from association with the Occoquan Workhouse and Reformatory and the Women's Suffrage movement of the early 1900s, according to Resident Curator Program documents.
The United States purchased the land in 1910 to construct the prison, according to the documents. "In 1937, amongst the Lorton Reformatory orchard trees, prisoners constructed a residence for a prison officer. It is likely that prisoners constructed the house, under the direction of prison engineers, using bricks manufactured at the prison brick kiln. Ultimately, the residence was converted for use by the prison security office."
The 1,500 square-foot-house is described as a "vernacular style residence with Colonial Revival style elements."
The length of McCullough's lease is anticipated to be a little more than seven years.
The Board of Supervisors established its resident curator program in Fairfax County in 2014.
Other applications have been taken for the Turner Farm House, 10609 Georgetown Pike, in Great Falls and the Ellmore Farmhouse on West Ox Road in Herndon. And the county intends to continue its programs at the Ash Grove in Tysons, Lahey Lost Valley in Vienna, and Hannah P. Clark (Enyedi) House in Lorton.
See www.fairfaxcounty.gov/parks/press/html/ir141-16.htm
Learn more about the Resident Curator program and other properties at www.fairfaxcounty.gov/parks/rcp.