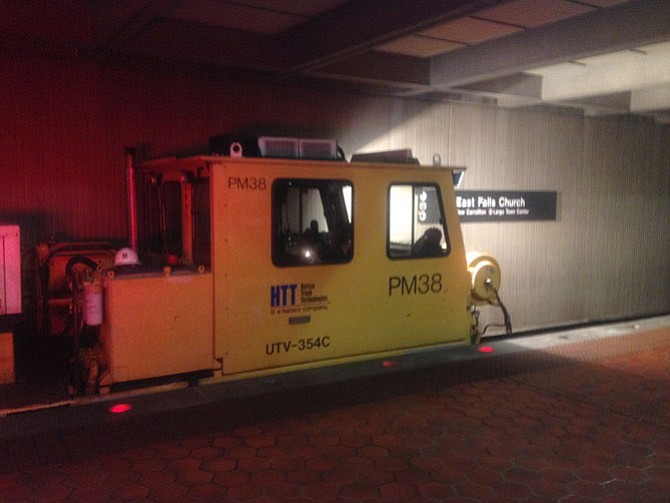 Traffic is almost always hectic in Northern Virginia and the Washington, D.C. suburbs. It may have been no surprise according to a nationwide traffic study, Washington, D.C., obtained the honor of worst rush hour congestion in the country. While public transportation with the Metro's Silver Line has been welcomed, incidents have affected the credibility of Washington Metropolitan Area Transit Authority (WMATA).
The Metro's Silver Line -- opened in 2014 -- brought an increase of passengers, but also stretched the existing fleet to handle new demand. When the new 7000 series cars did not arrive in time for the Silver Line opening, Silver Line trains were scheduled to operate every six minutes. Operating the Silver Line leaves Metro with too few rail cars and too many trains.
WMATA, commonly referred to as Metro, is a tri-jurisdictional government agency that operates transit service in the Washington Metropolitan Area. It was created by the United States Congress as an interstate compact between the District of Columbia, the State of Maryland and the Commonwealth of Virginia.
As part of the Metro system, a train delay or accident in D.C. may affect Metrorail commuters throughout the system. Metro riders may not be on the same train, but they are all in the same boat. Older rail cars spent less time in the shop for preventive maintenance, which has made them vulnerable to breakdowns. With the opening of the Silver Line, Metrorail serves a total of 91 stations on a 118-mile system in Virginia, Maryland and the District of Columbia.
ON AUG. 6, a train not carrying passengers went off the rails near the Smithsonian Metro station. The incident closed two stations and shut down service on parts of the Orange, Blue and Silver lines for nine hours, affecting the commutes of thousands of riders. Metro officials later said it was caused by a track defect that had been detected in early July but was not repaired. "Let me not mince words: This is unacceptable," Metro's interim general manager, Jack Requa, said at a news conference.
"We are determined to make sure this does not happen again," said attorney Michael Goldman, the first vice chair of the Metro board of directors, who also chairs the board's safety committee. "We are determined to create sufficient redundancy to ensure a safety critical area doesn't depend on the judgment of one Metro employee." Metro released a report on the Aug. 6 derailment, detailing its investigation of the track problem.
Attorney Lawrence Mann, a chief author of the Federal Railroad Safety Act said the problems revealed in the 130-page report indicate a broken safety culture. Mann said Congress must give the Federal Transit Administration regulatory authority over Metro and mandate redundant safety protocols.
Area delegates criticize Metro lackluster performance. "The fact that Metro knew they had a track problem but did not address it is indefensible and does little to restore confidence in the system. The dysfunction at Metro is now a cancer that is spreading from top to bottom and that has profoundly eroded the public confidence in the ability of Metro to manage itself," said U.S. Rep. Gerry Connolly (D-11). The offices of Sens. Barbara Mikulski (D) and Ben Cardin (D) of Maryland and Sens. Mark Warner (D) and Tim Kaine (D) of Virginia demanded the findings of the internal investigation be aired publicly at a board hearing.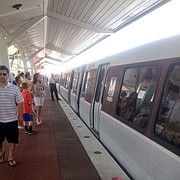 Fairfax County fire captain Robert Konczal, a specialist in passenger-rail safety, began working June 29 as a liaison in Metro's Rail Operations Control Center, known as the ROCC, where train controllers monitor the subway in real time. The train control center has been implicated in the Jan. 12 smoke incident, when riders were trapped on a Yellow Line train in a tunnel filled with fumes south of L'Enfant Plaza. One passenger died, and more than 80 were sickened.
Some blame Metro's problems on its lack of permanent leadership. The agency has been without a general manager since Richard Sarles retired in January. Federal officials have grown so concerned that Transportation Secretary Anthony Foxx summoned D.C. Mayor Muriel E. Bowser (D), Maryland Gov. Larry Hogan (R) and Virginia Gov. Terry McAuliffe (D) to discuss Metro's problems.
THE SEARCH was restarted with the goal of having a new leader in place by fall. "That process has been restarted, the debate was whether they need a national expert in mass transport specifically rail or in financial matter," said Del. Tom Rust (R-86). "A lot of people including myself are discouraged with how long it has taken to find a manager. Clearly they have a lot of issues which they have not kept up with that have caused accidents… Metro itself is valuable to the region, it is an economic driver for the region," said Rust.
In the meantime, Metropolitan Washington Airports Authority or MWAA is overseeing the construction of Phase 2 of the Silver Line, which will be operated by Metro once complete. The project's second phase will have six stops including one at Dulles Airport and for the first time extend Metro service into Loudoun County. Transportation project leader Charles Stark is executive director of the Silver Line rail project.