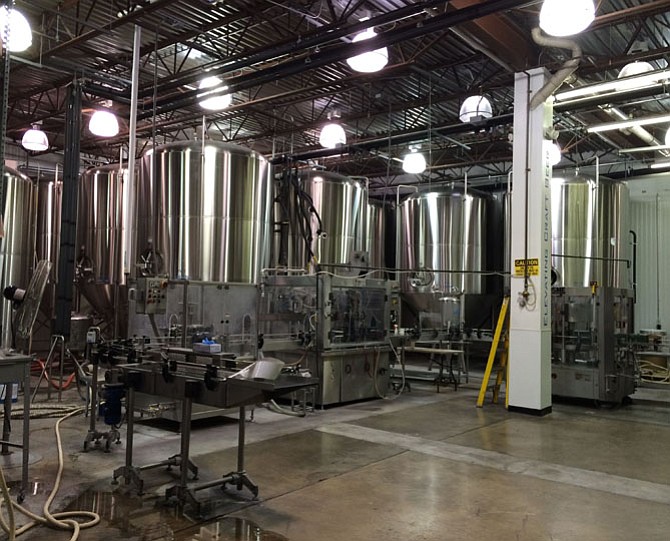 You can set your watch by it year after year, September after September. No, not the autumnal equinox (though you can count on that, too); we're talking about Oktoberfest season, from Munich, Germany, to countries worldwide. And you don't have to travel to Europe to get a taste of the festival. There are plenty of local Oktoberfest flavors to savor right here at home.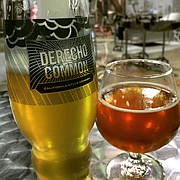 Port City Brewing Co., 3950 Wheeler Ave.
Alexandria's local brewery has gotten out ahead of the start of Oktoberfest (which began Sept. 19 in Munich), releasing its seasonal Oktoberfest beer in late August.
The Oktoberfest brew, a Marzen-style lager with an amber complexion and a smooth, slightly sweet taste, has become a seasonal favorite at Port City. This year, Port City brewed three batches to keep up with demand, says Tammy Portnoy, Port City's beer admiral of marketing and events.
"This is the fourth year it's come out — our Oktoberfest was our first seasonal," Portnoy said. Launched in kegs in 2011 and bottled the following year, Oktoberfest is now a staple of the brewery's repertoire.
Port City kicked off Oktoberfest season with a launch party at the brewery, and now it's taking its seasonal beer on the road and across the river, celebrating with Roofers Union and the Bier Baron in D.C. and Capitol City Brewing in Shirlington, just to name a few.
And a couple of weeks ago, Port City ventured even further afield to celebrate the season.
"We did a big tap takeover in New York at one of the oldest bars in New York City," Fraunces Tavern, Portnoy said. "It was actually the bar where George Washington handed over the American troops when he was done with the war. … We had our Oktoberfest on draft there, and I think it was the first bar this year to have it in the New York area."
Beyond Oktoberfest, October itself is a busy month for Port City. The brewery releases its newest edition of Long Black Veil mid-month to commemorate the 199th anniversary of the death of Alexandria's much-discussed Female Stranger. On the anniversary itself, Oct. 14, Port City will visit Gadsby's Tavern — the alleged site of the Female Stranger's final hours — to debut this iteration of its black IPA, a hoppy concoction with some citrus notes.
The re-release of Long Black Veil will be quite a relief to the beer's fans, many of whom have come into the brewery's tasting room over the past few weeks looking for it and coming up empty.
"Right now (it's) one of the things we don't have on draft — and it's funny how many people come in and ask for it," Portnoy said. "We have four different series of beers: We have our flagships, we have our occasionals, we have our seasonals, and we have our colossals. We consider Long Black Veil to be one of our occasionals. It doesn't fit in as a seasonal or a flagship."
Later into the fall and winter: The debut of the 2015 version of Port City's Tidings seasonal, just in time for the holidays.
Can't get enough of Oktoberfest? Here are some area celebrations:
Fort Belvoir Oktoberfest, Oct. 1-4
This on-base celebration, open to the public, will offer a collection of Oktoberfest lagers, daily live entertainment, a bazaar of handmade crafts and goods, a bake sale, and a Kinder Korner for younger attendees. Tickets range from $15-30.
Cap City Oktoberfest, Oct. 3
This festival in Shirlington, hosted by Capitol City Brewing Company, is one of the biggest Oktoberfest celebrations in the region. More than 60 breweries (including Port City) will be on hand to offer tastes of their beers, accompanied by local food establishments (some of which will be offering Oktoberfest traditional food), live German music, and more. Tickets are $30.
Hope Nelson owns and operates the Kitchen Recessionista blog, located at www.kitchenrecessionista.com.