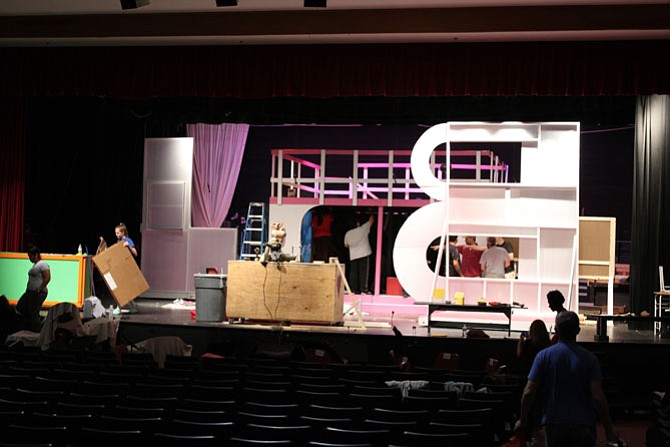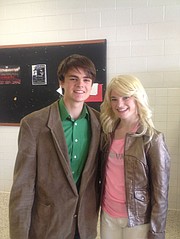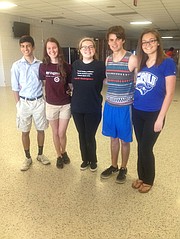 Herndon High School continues its tradition of having a student body engaged in the performing arts. The Herndon High School marching band performed in the Saturday April 16, 2016 Cherry Blossom Parade in D.C. The band has been part of the Herndon community since 1947. The Herndon High School Marching Band was one of 14 bands selected to play in the parade presented by Events D.C. On April 10, there was a joint senior recital at Herndon United Methodist Church by seniors Jacob Reeves and Aimee Toner, accompanied by Jenny Kong. A school Pyramid Concert will be held on April 26.
The Herndon Drama team prepares for their April production of the "Legally Blonde" musical. This production is based on the novel by Amanda Brown and the Metro-Goldwyn-Mayer motion picture, and is recommended for ages 13 and up. This show will be entered as a contestant for this year's Cappies (Critics and Awards Program). The Cappies is a program for celebrating and providing learning experiences for high school theater. The Cappies was created in 1999 by Bill Strauss, founder of the Capitol Steps, and Judy Bowns, a Fairfax County Public Schools theatre resource teacher. "This play will bring lots of laughs," said sophomore Kishan Rao, who plays Warner Huntington.
In the musical, Elle Woods is suddenly dumped by her boyfriend when he leaves to attend Harvard Law. To win him back, Elle enrolls into Harvard Law, and struggles with peers and professors. With the help of her friends Paulette and Emmett, Elle realizes her potential and sets out to prove herself. "It is a very fun and upbeat musical which promotes girls being themselves and succeeding," said Becca Wichman, a senior who is playing the role of Paulette Bonafonté.
"The show is fast paced and funny, but there is real emotion behind the lines," said senior Nathan Burns who plays Emmett. Playing character Elle Woods is sophomore Allie Lytle. "The progression of character is what makes this show special," said Lytle.
Lucas Lauber, the production's lighting designer, has been making sure all goes according to plan. Also, this musical has three dogs which make appearances on the stage.
"We have some really talented singers and dancers in this production," said senior Annie Taylor. Unlike previous shows, members of the orchestra will also be playing onstage during the production. Tickets for the show are $10 with online reservation or $12 at the door. Show dates will be April 22 at 7:30 p.m., April 23 at 7:30 .pm., and April 24 at 2 p.m.