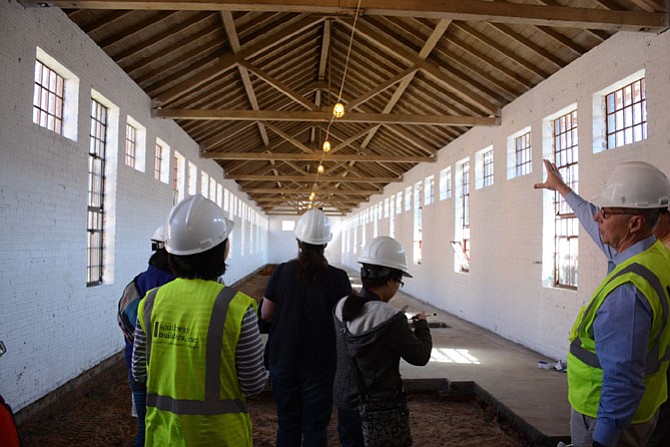 Photo Gallery
From Lorton Prison to Liberty Crest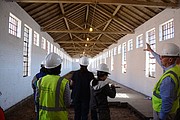 Click Photo for Flash
Imagine living in a former prison cell, or kitchen, or administration building. Doing laundry where others once did time. The wait is down to about a year, when The Alexander Company out of Madison, Wis. and McLean-based Elm Street plan to deliver 165 new apartments as part of Phase I of Liberty Crest, a mixed-use redevelopment of the Lorton Reformatory.
Dec. 7, 2015 was the groundbreaking for the project at the 80-acres of the Laurel Hill Adaptive Reuse area. Estimated at $188 million to complete, the two-phase endeavor includes reusing existing brick structures from the prison for apartments and condos, constructing 107 new homes and townhomes, and 110,000 square-feet of commercial space in both new and reused structures.

Forty-five of the apartments, a little more than a quarter, are being designated "affordable."
A spokesperson from The Alexander Company said the total range of rent is estimated to be $903 to $1,500 for a one-bedroom apartment and $1,010 to $1,217 for two-bedrooms.
"It's exciting for the area," said Scott Carver of Oakton, the Director of DC Region and Northern Virginia for the project's general contractor Southway Builders, Inc. "I'm glad Fairfax County is behind it, Virginia is involved, Warren Buffet is involved. It's a good private-public partnership."
Fairfax County owns the property, which appears on the National Register of Historic Places. The County plans to contribute $13 million to updating the site's infrastructure.
For the first time since the ground-breaking, members of the public and media were invited to tour the prison grounds and see the transformation taking place.
Though still a hardhat construction zone, representatives from The Alexander Company and Southway Builders, Inc. led participants through numerous buildings under construction, explaining their former and future uses.
Carver said one of the most expensive and time-consuming tasks on the construction so far has been updating the prison's windows and interior walls, which were covered in lead-based paint.
The project of wet-scraping the walls and adding four coats of new paint to the steel-frame windows (40 needed to be replaced altogether) alone cost more than $4 million, Carver said.
For more information, visit www.fairfaxcounty.gov/dpwes/libertycrestlaurelhill/liberty-crest-at-laurel-hill.htm.