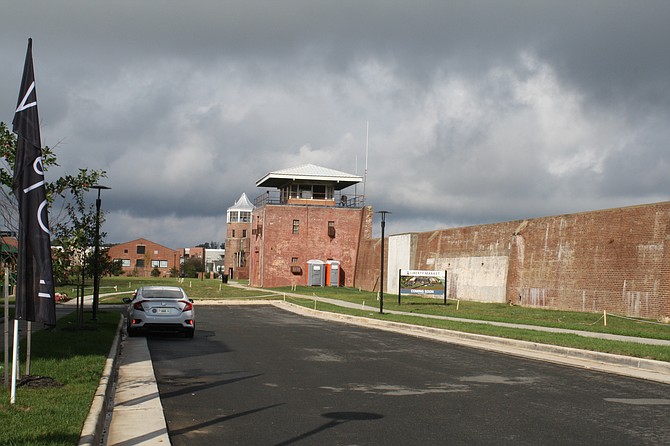 Lorton — Development of the former Lorton Prison is entering its final stage this fall with the recent launching of Phase II of the project which is now called "Liberty."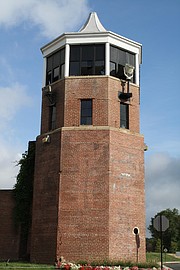 Phase II will add more apartments and townhouses as well as commercial spaces and infrastructure elements to the Lorton community.
In Phase II, there will be 74 more townhouses that will be built as they are sold, 12 apartments and other retail spaces. Elm Street Development and The Alexander Co. is contracted to do the work. "We're looking to bring in more retail and commercial components," said Brian Barnes, the Elm Street Development project manager. Ideally, they are looking to bring in a grocery store, restaurant and possible brewery, making it a "walkable community," Barnes said. The buildings will be gutted and the spaces opened for the new tenants within a year or so, said Barnes.
The buildings redeveloped in the first phase were part of the minimum-security portion of the prison, but the second phase will be in the maximum-security buildings. The existing apartments are at capacity, and people seem to like the location and uniqueness. The original cement floors and bars are still in places around Phase I, and "it's unique, not your cookie cutter apartment," said the maintenance man. Even the leasing office is in a space that is a former prison cell.
The street names bear the same penal system aura. There is Reformatory Way, Guard Tower Road and Central Green Street.
Back in 2002 when the federal government handed over the 2,200 acre parcel to the Commonwealth of Virginia, it was called Laurel Hill after the old house that the warden lived in. Now parts of it are known as Laurel Hill, and other parts are Liberty. The Fairfax County Board of Supervisors selected the Alexander Company to develop a Master Plan for the Adaptive Reuse Area at Laurel Hill. The contract award was approved by the Board of Supervisors on May 5, 2008. On May 11, 2010, the Board of Supervisors approved the Laurel Hill Master Plan (Phase I of the planning process) and authorized County staff to begin negotiations with The Alexander Company as the next step (Phase II) of the process, according to county information.
In Phase I, a two-bedroom, 2-bath apartment was priced at $2,300, and there is an income-based rental program available on some of the apartments that is called their "50% Program."
Separate from the Elm Street Development is a portion of the facility being developed by Van Metre, also under the Liberty name. This area is a few streets over. Their upscale townhomes feature amenities such as gourmet kitchens and deluxe baths, and the prices start at $562,000.