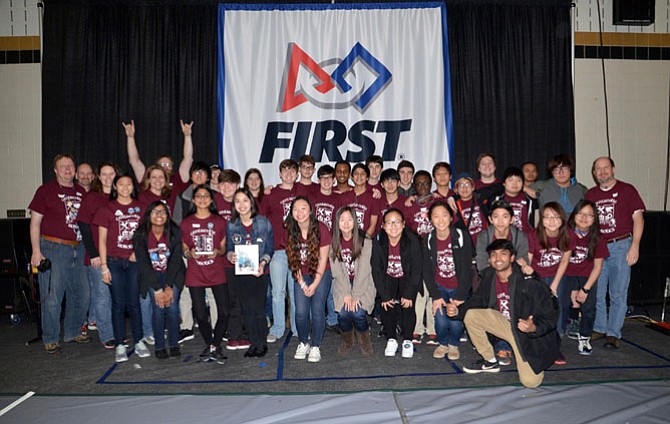 Centreville Robotics has an opportunity to compete at the FIRST Championship in St. Louis, Mo. at the end of April. The team is hoping to take advantage of this opportunity, but their budget is mostly depleted from the regular season. The FIRST Championship brings together 600 FIRST Robotics teams from around the world. Attending this competition will allow the team to learn much more about the design and build of robots, as well as learn about marketing, management and entrepreneurship.

Centreville Robotics is a high school robotics team affiliated with the FIRST robotics program. They are a team of more than 100 students involved in the FIRST Tech Challenge (FTC) and in the FIRST Robotics Competition (FRC). The FTC and FRC teams are given a game challenge and a set amount of time in which to build our robot, and then they compete with and against other robotics teams at district and regional competitions. In addition to working as a team to solve problems, Centreville Robotics works to further STEM education at Centreville High School and the community. They support the Centreville and Clifton area with STEM outreach activities for elementary schools and youth organizations. This summer they will host a Robotics & STEM Summer Camp as a part of their outreach and fundraising activities.
The Centreville Robotics team relies on fundraising and sponsor support for everything, from buying parts and tools to entry fees and expenses for traveling to competitions. To support Centreville Robotics and advancing the promotion of technology and engineering, contact the team's lead mentor, Oliver Small, at oasmall@fcps.edu or at 703-489-3135.