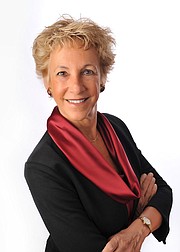 It's 3 p.m. School's out. Like clockwork, alerts start ringing, letting our crisis workers know that young people are out of class, and they need to talk.
"Hi, I don't know who to talk to. I don't know what to do." Every day PRS, a local nonprofit helping those with mental health issues and facing life crises, gets texts like these through our CrisisText Connect textline.
Our trained volunteers respond and engage in life-saving conversations with teens and others who are facing life crises, steering them to help and safety. Having dialogues and making it easier to discuss problems before crisis occurs is key to preventing suicides. After all, suicide is the 10th leading cause of death nationwide and second leading cause for people aged 15-24, so the individual and societal toll of suicide is real.

In preparation for National Suicide Prevention Week NSPW which starts Sept. 5, PRS has teamed up with Connection Newspapers to host the second annual #MindsMatter Social Media Campaign. Visit prsinc.org/mindsmatter. We designed the campaign to encourage the community to pledge to do something that raises awareness about suicide prevention.

Our #MindsMatter campaign uses social media as a catalyst for conversation and action to prevent suicide. Our campaign deputizes the community, providing ways to "pledge" to spread the word, change minds and save lives. This is an especially important way to reach younger people with a message of hope.
The #MindsMatter pledge outlines activities that people can do to make a difference and spread awareness before, during and after the week. Anyone can take the pledge by visiting www.prsinc.org/mindsmatter or the Connection Newspaper's social media pages. Examples of activities people can pledge to do include:
Following PRS Facebook and Twitter pages

Submitting a selfie showing support of National Suicide Prevention Week

Participating in the American Foundation for Suicide Prevention's walk on Sept. 24, or the National Alliance on Mental Illness walk on Sept. 24

Taking a stress test

Sharing the campaign with family and friends

Setting a personal goal to improve mental health

Reading and sharing stories about individuals who have survived a suicide attempt and/or helping individuals cope with thoughts of suicide

Signing up for a suicide prevention workshop
Each year, more than 42,000 Americans die by suicide. Despite this statistic, for every death, 278 people manage to move past thoughts of suicide and survive. By participating in the #MindsMatter campaign, you can play a role making it okay to discuss suicide and mental health issues openly. Take the pledge. It may just save a life.