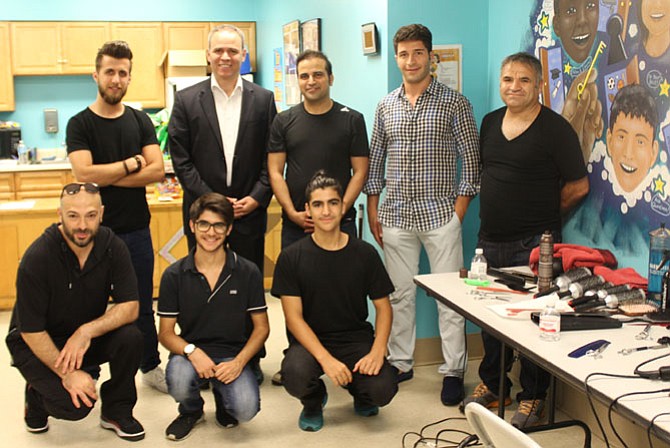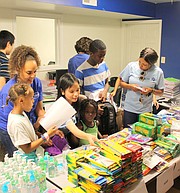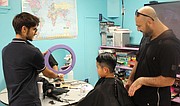 More than 80 children from low-income families attended the FACETS Back to School Party on Monday, Aug. 15 in Fairfax. FACETS, a non-profit that focuses on the diverse needs of those in poverty in Fairfax County, The Mid-Atlantic Chamber of Commerce and volunteers with Amazon Women in Engineering united to coordinate the party. As the party wound down, children filtered out talking about their new backpacks, admiring new hairstyles and imagining the possibilities in the upcoming school year.
The party started with children hunting through tables piled with backpacks for the one they treasured. The styles pleased kindergartners to those in high school. A favorite moment by many of the staff and volunteers was when a 5-year-old found her backpack, exclaiming "It's Nemo!" The backpack featured the young clownfish from Pixar's film "Finding Nemo."
Each child was provided school supplies based on their schools' lists. Pencils, crayons, hand sanitizer, notebooks, binders and more. The stacks were taller than some of the children weaving their way through the tables. Some backpacks weren't large enough to fit all the school supplies required for the year, backpack zippers left open for the short walk home.
"We try to take care of everything on their list," explains Josh D'Antonio. The supplies are collected during the summer through the FACETS Back-to-School Drive where workplaces, faith communities, various other organizations and individuals donate school supplies or purchase items from FACETS's Amazon wish list. The items collected are distributed to all the children with need in FACETS. The 80 at the party representing only about a quarter of the children in FACETS.
On-site barbers and stylists were also present to give trims or stylish new haircuts. Although a bit hesitant at first, entire groups of friends joined, often asking for the same cut as their first friend to brave the chair. This is the first year haircuts were performed at a FACETS Back to School Party, usually children are provided with vouchers, explains Alaha Ahrar, a FACETS Community Development Advocate. The stylists and barbers are all industry professionals, owners or working at salons around the area, and members of the Chamber.
"It's not all about school," explains Selim Arasli, owner of Charmed Hair Salon in Washington D.C. "You look at them, give them compliments and you just see them change" Araslem says. The haircuts and new backpack and school supplies "make them feel better, more confident. They stand out for their confidence, not their poverty," explains D'Antonio, a FACETS Community Engagement Coordinator.