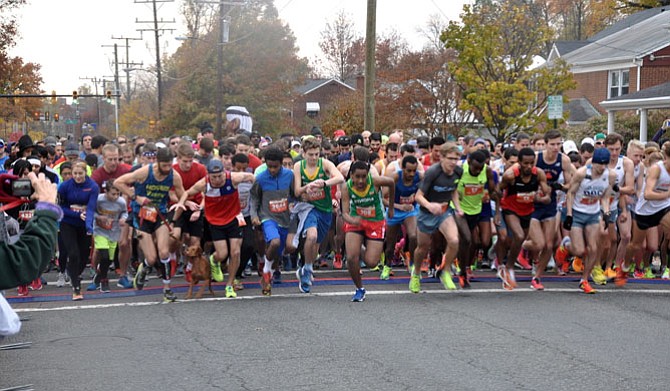 More than 5,200 runners took to the streets of Del Ray Nov. 24 for the 41st annual Thanksgiving Day Alexandria Turkey Trot.
The 5-mile race, sponsored by the Del Ray Business Association and DC Road Runners, raised $5,000 for ALIVE! with runners also donating 2,102 pounds of food plus an additional $400 in cash to the local nonprofit.
"Runners were very generous and supportive, as is the Del Ray Business Association," said ALIVE! Executive Director Diane Charles. "The $5,400 will be used to purchase fresh food items, like meat and eggs, for ALIVE's Food Program."
This year saw new course records set in both the men's and women's divisions as 19-year-old Tsegaye Getachew took first place overall, finishing in 23 minutes, 10 seconds, and 22-year-old Sinke Biyadgilgn placing first for women in 26:51.
Title sponsor of the race was Del Ray Realtor Jen Walker and former Mayor Bill Euille served as Grand Marshal. Complete results are available at www.alexandriaturkeytrot.com.